Muhammad Arif : Chairman Centre of Advisory Services for Islamic Banking and Finance (CAIF), Former Head of FSCD SBP, Former Head of Research ArifHabib Investments and Member IFSB Task Force for development of Islamic Money Market, Former Member of Access to Justice Fund Supreme Court of Pakistan
World
Politics
'Godforsaken place' – fresh Biden quip offends Afghans
WASHINGTON: US President Joe Biden has now irked Afghans by repeatedly disparaging their country as a "Godforsaken place," causing Kabul's Taliban rulers to claim that the American leader was doing so out of frustration.
Last month, President Biden annoyed Pakistanis when he described their country as "one of the most dangerous nations in the world" that possessed nuclear weapons without any 'cohesion'.
On Friday, he targeted Afghanistan. "A lot of you have been to Afghanistan. I've been to every part of it. It's a Godforsaken place — it's a Godforsaken place," said the US president while addressing war veterans at an election rally in San Diego.
He recounted his several trips to the Afghan war zone as a senator and vice president of the United States, including the one in 2008 when he got stranded in the snow.
Zabiullah Mujahid describes remarks as result of his frustration over losing midterm elections
On Saturday, Chief Tali­b­an spokesperson Zabiullah Mujahid responded to Mr Biden's remarks at a news conference in Kabul, claiming that the US leader was doing so in frustration because his party was losing the midterm elections in the US.
"Those making such remarks are doing so out of their frustration and envy for Afghanistan," he said, adding that since the Taliban takeover in August 2022, peace and stability had returned to Afgh­anistan and the Afghans were "going about with their daily lives normally."
President Biden withdrew US troops from Afgha­nistan in August 2021, after two decades of war with the Taliban, and the withdrawal led to an immediate collapse of the US-backed government in Kabul.
The Costs of War Project at Brown University estimates the longest military intervention in US history cost Washington about $2 trillion and took the lives of more than 2,400 American soldiers since 2001.
The United States and its Western partners suspended financial assistance to Kabul after the collapse while the Biden administration also imposed banking sector sanctions and froze billions of dollars in Afghan central bank's foreign reserves.
Twitter layoffs fuel misinformation concerns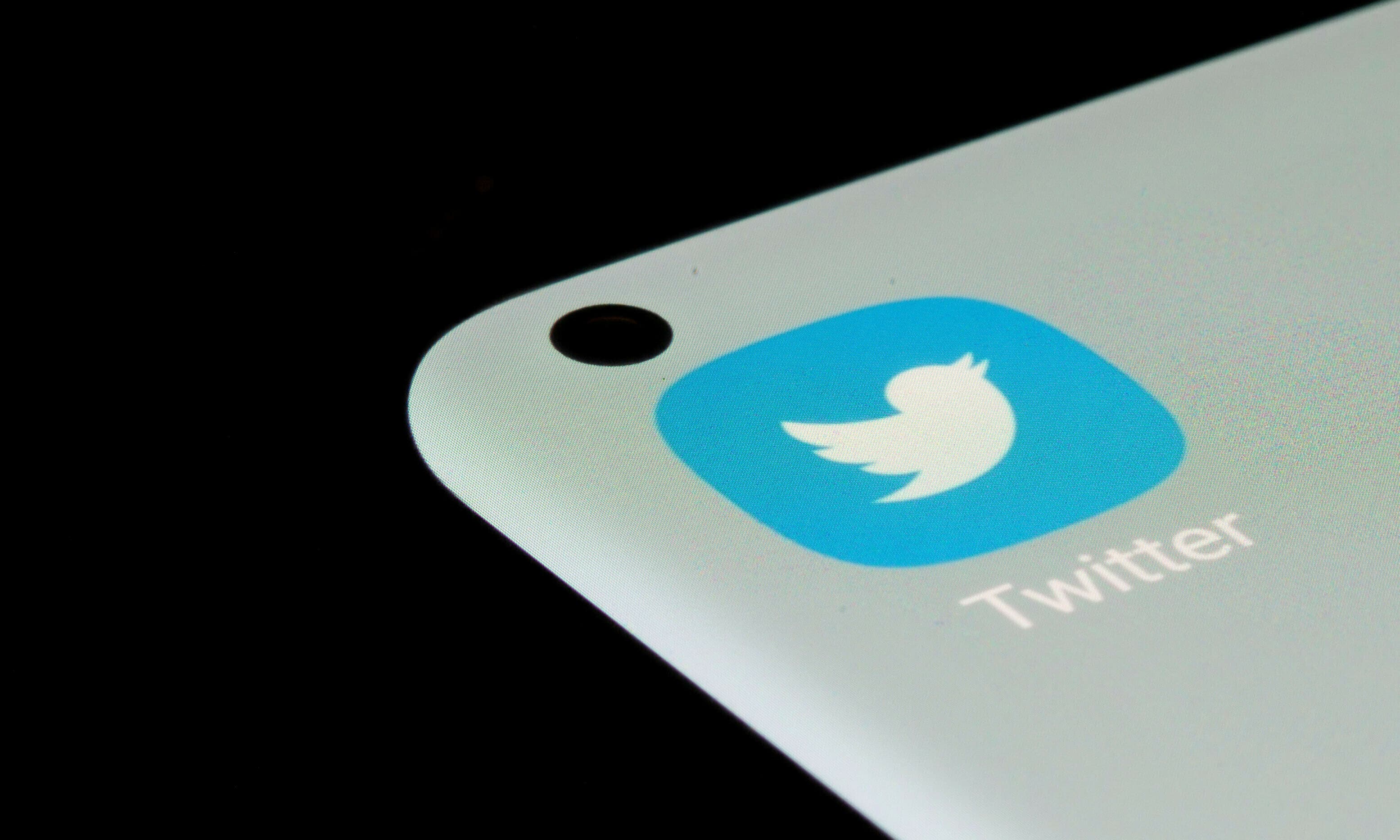 WASHINGTON: Twitter's new owner Elon Musk has pledged the platform will not devolve into a "free-for-all hellscape," but experts warn that mass layoffs may deeply impair the social network's ability to curb misinformation.
Twitter fired roughly half of its 7,500-strong workforce, only days before next week's midterm elections in the United States, when a spike in fake content is expected across social media. The cuts, which comes after Musk's blockbuster $44 million buyout of the company, hit multiple divisions, including trust and safety teams that manage content moderation as well as engineering and machine learning, US reports said.
"I would be real careful on this platform in the coming days… about what you retweet, who you follow, and even your own sense of what's going on," said Kate Starbird, a disinformation researcher and assistant professor at the University of Washington.
Starbird warned in her own Twitter post of an increased risk of "impersonation" attempts, "coordinated disinformation by manipulators" and "hoaxes that attempt to get you to spread falsehoods."
Egypt's COP27 climate summit a 'watershed moment'
SHARM EL SHEIKH: Leaders buffeted by the geopolitical crosswinds or war and economic turmoil meet in Egypt on Monday at a climate summit tasked with taming the terrifying juggernaut of global warming.
Expectations are running high in a world justifiably anxious about its climate-addled future as deadly floods, heat waves and storms across the planet track with worst-case climate scenarios.
The Nov 6-18 gathering of nearly 200 nations in Sharm el-Sheikh will be dominated by the growing need of virtually blameless poor nations for money to cope not just with future impacts, but those already claiming lives and devastating economies.
Without a "historic pact" bridging the North-South divide, "we will be doomed, because we need to reduce emissions, both in the developed countries and emerging economies," UN chief Antonio Guterres said on Thursday.
Last week the UN warned that "there is no credible pathway in place" for capping the rise in global temperatures under the Paris Agreement target of 1.5 degrees Celsius.
While worst-case projections are less dire than a decade ago, current policies would still see Earth's surface warm a catastrophic 2.8C, and no less than 2.4C even if countries meet all their carbon-cutting pledges under the Paris treaty.
"There have been fraught moments before," said E3G think tank senior analyst Alden Meyer, recalling other wars, the near collapse of the UN-led process in 2009, and Donald Trump yanking the United States out of the Paris Agreement in 2016.
"But this is a perfect storm," dubbed by some a "polycrisis", said the 30-year veteran of the climate arena. Casting an even longer shadow on negotiations in Egypt than Russia's invasion of Ukraine, many experts say, is the further erosion of Sino-US relations, which in the past have anchored breakthroughs in climate diplomacy, including the Paris Agreement.
'Watershed moment'
But a Taiwan visit in August by US congressional leader Nancy Pelosi prompted Beijing to shut down bilateral climate channels. Sweeping restrictions imposed last month by the Biden administration on the sale of high-level chip technology to China deepened the rift.
"We are at a watershed moment," said Li Shuo, a Beijing-based policy analyst with Greenpeace International. "If the politics are so bad that the world's two biggest emitters won't talk to each other, we're not going to get to 1.5C." A bilateral meeting between US President Joe Biden and Chinese leader Xi Jinping during the G20 summit in Bali days before the talks in Egypt close, should it happen, could move the dial, Li observed.
"That dynamic would play back to Sharm el-Sheikh." Biden will arrive in Egypt touting the landmark Inflation Reduction Act (IRA), which earmarks nearly $400 billion — and potentially twice that amount — to speed the greening of the US economy.
But legislative elections on November 8 could dampen US bragging rights if Republicans hostile to international climate action take either or both houses of Congress.
A bright spot at COP27 will be the arrival of incoming Brazilian president Luiz Inacio Lula da Silva, who has vowed to aim for zero deforestation in the Amazon, reversing the extractive policies of Jair Bolsonaro, who will step down on January 1.
Passenger plane crashes into Lake Victoria in Tanzania
A domestic passenger plane plunged into Lake Victoria in Tanzania early on Sunday due to bad weather shortly before landing in the northwestern city of Bukoba, police said, adding that rescue efforts were under way.
"There was an accident involving a Precision Air plane which … crashed into water about 100 metres from the airport," regional police commander William Mwampaghale told reporters at Bukoba airport.
No information was immediately available on the number of passengers aboard the plane, but local media reports said around 49 people were on the flight from financial capital Dar es Salaam to the lakeside city.
State-owned Tanzania Broadcasting Corporation (TBC) said 15 people had been rescued so far.
Economy
GLOBAL INDICES AS OF 07th November 2022
PAKISTAN
Politics
Imran Khan shot in leg at protest march
Former prime minister out of danger after shooting attack that killed one of his supporters and wounded some others.
Islamabad, Pakistan – Imran Khan, the former prime minister of Pakistan, has sustained a bullet injury in his leg after a gunman opened fire at a rally in Wazirabad, in the country's east.
The cricketer-turned-politician, who was leading a protest march demanding snap elections, was out of danger and taken to a hospital in Lahore for treatment, Azhar Mashwani, an official with Khan's Pakistan Tehreek-e-Insaf (PTI) party.
A total of 14 people were wounded in the incident, according to doctors, while one of Khan's supporters, identified as Muazzam Nawaz, died after sustaining bullet wounds.
The identity of the suspect, who was arrested by police at the scene, was not immediately clear. No group has claimed responsibility for the attack.
Footage on local TV channels showed Khan with a bandaged leg moving from his truck to another vehicle with the help of his security team.
Dr Faisal Sultan, chief executive of Shaukat Khanum Memorial Hospital, built by Khan in memory of his mother, said the PTI leader was in a stable condition and conscious.
Imran Khan blames establishment figures for plot to kill him
Tensions escalated in Pakistan on Friday as former Prime Minister Imran Khan blamed establishment figures for a plot to kill him – a claim strenuously denied by governing and security officials.
A day after after he survived a shooting at a political rally outside the town of Gujranwala, Punjab province, Khan gave a rambling speech at a hospital in the city of Lahore where he was recovering from the injuries he sustained. While sitting in a wheelchair, the cricket star-turned-politician cited three senior figures as being behind the attack.
The former Pakistan leader sustained a fracture to his right leg due to stray bullet wounds, Dr. Faisal Sultan told reporters. Sultan displayed X-rays showing the fracture in Khan's right leg, and bullet fragments that were lodged in two sides of his thigh.
Without offering evidence, Khan blamed Prime Minister Shabaz Sharif, interior minister Rana Sanaullah and Major General Faisal, who is a senior intelligence official. CNN is reaching out to the three men for comment.
Khan first alleged on Thursday that the trio were responsible for the plot, in a statement shared by PTI senior leader Asad Umar, who said he had recently spoke to Khan.
In a televised address on Thursday, Sanaullah rejected the accusation, calling it "grievous."
The media wing of the Pakistani military condemned Khan's claims on Friday, calling them "baseless and irresponsible allegations" and threatened legal action.
"No one will be allowed to defame the institution or its soldiers with impunity. Keeping this in view, the government of Pakistan has been requested to investigate the matter and initiate legal action against those responsible for defamation and false accusations against the institution and its officials without any evidence whatsoever," the Inter-Services Public Relations (ISPR) said.
'Baseless' accusations by Imran 'unacceptable, uncalled for': ISPR
The Inter-Services Public Relations (ISPR) late on Friday rejected the "baseless and irresponsible" allegations by PTI Chairman Imran Khan against the military.
Imran was shot at and injured on Thursday evening when the container carrying the PTI chief and senior party leaders, was sprayed with bullets when the party's 'Haqeeqi Azadi' march reached Wazirabad's Allahwala Chowk.
The former premier has held Prime Minister Shehbaz Sharif, Interior Minister Rana Sanaullah and a senior intelligence official as being responsible for the bid to assassinate him and demanded they resign.
Addressing the nation for the first time since the assassination attempt earlier today, Imran described the attack in Wazirabad. He especially urged Chief of Army Staff (COAS) General Qamar Javed Bajwa to hold "black sheep" in his institution accountable.
"The baseless and irresponsible allegations by chairman PTI against the institution and particularly a senior army officer are absolutely unacceptable and uncalled for," the ISPR said in a statement issued hours after Imran's address.
"The Pakistan army prides itself for being an extremely professional and well-disciplined organisation with a robust and highly effective internal accountability system applicable across the board for unlawful acts, if any, committed by uniformed personnel," it said.
"However, if the honour, safety and prestige of its rank and file is being tarnished by vested interests through frivolous allegations, the institution will jealousy (sic) safeguard its officers and soldiers no matter what.
"The baseless allegations hurled at the institution/officials today are highly regrettable and strongly condemned. No one will be allowed to defame the institution or its soldiers with impunity," the ISPR statement added.
The ISPR called on the government to investigate the matter and initiate legal action against those "responsible for defamation and false accusations against the institution and its officials without any evidence whatsoever".
Economy
AUTOMOBILE ASSEMBLER

SCRIP
LDCP
OPEN
HIGH
LOW
CURRENT
CHANGE
VOLUME
Al-Ghazi Tractors Limited.
337.25
337.25
337.25
333
333
 -4.25
500
Atlas Honda Limited.
339.68
339.50
340
338
340
 .32
10,000
Dewan Farooque Motors Limited [ DEFAULTER SEGMENT ]
10.16
10.70
11.16
10.7
11.16
 1
2,008,500
Ghandhara Industries Ltd.
137.16
135.00
136.5
133.15
133.86
 -3.3
108,300
Ghandhara Nissan Ltd.
53.05
51.05
52.8
51.05
51.52
 -1.53
68,500
Hino Pak Motor Limited.
250.00
250.00
250
250
250
 0
200
Honda Atlas Cars (Pak) Ltd.
167.85
165.00
168.9
163.8
165.91
 -1.94
30,284
Indus Motor Company Ltd.
919.53
920.00
921.99
910
914.61
 -4.92
852
Millat Tractors Limited.(XD)(XB)
665.56
661.00
670
659.85
665.74
 .18
27,510
Pak Suzuki Motors Co Ltd.
161.48
157.57
160.8
157
158.85
 -2.63
63,071
Sazgar Engineering Works Ltd.
57.21
55.25
56.85
54.65
55.22
 -1.99
70,500
AUTOMOBILE PARTS & ACCESSORIES

SCRIP
LDCP
OPEN
HIGH
LOW
CURRENT
CHANGE
VOLUME
Agriautos Industries Co. Ltd.
88.00
89.75
89.75
86.5
88
 0
600
Atlas Battery Ltd.
158.28
158.00
159
156
156.85
 -1.43
11,900
Baluchistan Wheels Ltd.
73.60
68.10
68.1
68.08
68.10
 -5.5
8,000
Exide Pakistan Ltd.
247.00
246.00
247
242.36
242.36
 -4.64
1,300
Ghandhara Tyre & Rubber Company Ltd.(XD)
31.73
31.01
31.38
31.01
31.15
 -.58
6,500
Loads Limited.
8.94
8.70
8.95
8.55
8.63
 -.31
715,000
Panther Tyres Limited (XD)
26.50
26.50
26.5
26.5
26.50
 0
1,500
Thal Limited.
268.44
264.00
268.51
264
267.10
 -1.34
3,100
CABLE & ELECTRICAL GOODS

SCRIP
LDCP
OPEN
HIGH
LOW
CURRENT
CHANGE
VOLUME
EMCO Industries Ltd.(XD)
24.20
24.10
24.99
24.1
24.59
 .39
2,000
Johnson & Philips (Pak) Ltd.
37.29
39.66
39.66
39.66
39.66
 2.37
1,500
Pak Elektron Ltd.
15.85
15.53
15.8
15.4
15.45
 -.4
2,377,000
Pakistan Cables Ltd.
123.50
120.01
123.5
120.01
122.84
 -.66
1,800
Siemens (Pak) Eng. Co. Ltd.
918.94
890.00
901
885
890
 -28.94
4,050
WAVES Corporation Limited
10.78
10.50
10.65
10.4
10.48
 -.3
435,500
Waves Home Appliances Ltd.
10.12
10.20
11
9.95
10.10
 -.02
27,000
CEMENT

SCRIP
LDCP
OPEN
HIGH
LOW
CURRENT
CHANGE
VOLUME
Attock Cement Pak Ltd.
77.99
77.00
77.99
76.01
77.98
 -.01
5,000
Bestway Cement Limited.(XD)
133.00
134.25
134.25
133.75
134
 1
200
Cherat Cement Co. Ltd.
128.75
125.90
129.95
125.06
125.89
 -2.86
495,438
D. G. Khan Cement Co. Ltd.(XD)
54.81
53.15
55.99
53
53.93
 -.88
1,769,812
Dandot Cement Co. Ltd. [ DEFAULTER SEGMENT ]
6.57
6.69
6.69
6.2
6.35
 -.22
8,000
Dewan Cement Limited.
6.18
6.01
6.4
5.9
5.98
 -.2
8,779,000
Fauji Cement Co Ltd.(XB)
14.53
14.22
14.53
14.2
14.26
 -.27
913,000
Fecto Cement Ltd.
25.79
24.11
26.47
24.11
26.47
 .68
1,000
Flying Cement Company Ltd.
7.79
7.56
7.94
7.51
7.75
 -.04
1,039,500
Gharibwal Cement Ltd.(XD)
18.21
18.40
18.5
18.4
18.49
 .28
17,000
Kohat Cement Co. Ltd.
161.13
161.13
164.9
156.05
159.95
 -1.18
33,525
Lucky Cement Limited.
489.91
485.10
487.99
482
483.22
 -6.69
246,243
Maple Leaf Cement Factory Ltd.
27.86
27.60
28.05
27.2
27.49
 -.37
1,845,365
Pioneer Cement Ltd.
73.71
71.50
74.88
71.01
71.47
 -2.24
2,103,489
Power cement Limited
4.90
4.72
4.95
4.72
4.77
 -.13
187,500
Safe Mix Concrete Ltd.
16.18
16.18
16.89
14.97
15
 -1.18
259,000
Thatta Cement Company Ltd.
13.45
13.21
13.45
13.13
13.43
 -.02
30,000
CHEMICAL

SCRIP
LDCP
OPEN
HIGH
LOW
CURRENT
CHANGE
VOLUME
Agritech Limited
6.33
6.14
6.33
6.11
6.17
 -.16
456,000
Archroma Pakistan Limited.
534.75
533.00
534.75
525
527
 -7.75
250
Bawany Air Products Ltd. [ DEFAULTER SEGMENT ]
11.44
11.50
11.7
11.5
11.70
 .26
7,000
Berger Paints Pakistan Ltd.(XD)
72.53
72.10
72.53
70.06
71.65
 -.88
7,500
Bifo Industries Ltd.(XD)
60.59
59.10
61.31
59
59.77
 -.82
2,500
Buxly Paints Ltd.
92.71
93.11
93.11
89
90.53
 -2.18
16,000
Colgate Palmolive (Pak) Ltd.
2,000.00
1999.99
2000
1990
1999.94
 -.06
200
Descon Oxychem Ltd.
25.22
24.52
26.3
24.52
24.90
 -.32
1,242,000
Engro Polymer & Chemical Pref.Share (XD)
12.22
12.20
12.2
12.2
12.20
 -.02
1,000
Engro Polymer & Chemicals Ltd. (XD)
53.86
52.90
53.74
52.9
53.39
 -.47
636,245
Ghani Global Holdings Limited.
16.59
16.21
16.43
16.01
16.07
 -.52
4,113,424
ICI Pakistan Limited.
705.35
706.49
706.5
700
700
 -5.35
2,750
Ittehad Chemical Ltd.
27.65
27.50
27.85
27.37
27.41
 -.24
9,500
Lotte Chemical Pakistan Ltd.
28.92
28.25
28.87
28.21
28.43
 -.49
1,270,072
Nimir Industrial Chemical Ltd.(XD)
75.00
75.00
75
75
75
 0
8,000
Nimir Resins Limited.
16.02
15.89
16.74
15.75
16.24
 .22
216,000
Pakistan Oxygen Limited.
135.00
134.05
135.02
134.05
135
 0
2,100
Sitara Peroxide Limited
19.58
20.00
21.04
20
21.04
 1.46
186,000
Wah Noble Chemicals Ltd.(XD)
155.00
151.90
157.99
151.9
156.50
 1.5
400
CLOSE – END MUTUAL FUND

SCRIP
LDCP
OPEN
HIGH
LOW
CURRENT
CHANGE
VOLUME
HBL Growth Fund
5.48
5.48
5.49
5.48
5.49
 .01
1,500
COMMERCIAL BANKS

SCRIP
LDCP
OPEN
HIGH
LOW
CURRENT
CHANGE
VOLUME
Allied Bank Ltd.(XD)
63.45
63.70
63.7
62.75
63
 -.45
269,000
Askari Bank Limited.
19.15
19.00
19.39
19
19.20
 .05
177,000
Bank Al-Habib Ltd.
53.51
53.75
53.75
53.03
53.50
 -.01
81,817
Bank Alfalah Ltd.
30.43
30.25
31
30.25
30.54
 .11
944,092
Bank Of Punjab.
5.22
5.20
5.27
5.15
5.22
 0
699,500
Bankislami Pakistan Ltd.
10.90
10.84
10.9
10.7
10.74
 -.16
274,000
Faysal Bank Limited.
30.93
30.55
31.6
30.55
31.04
 .11
7,204,500
Habib Bank Limited.(XD)
67.61
68.01
68.4
67.3
67.42
 -.19
257,254
Habib Metropolitan Bank Limited.
34.48
34.99
36.9
34.5
34.99
 .51
671,500
JS Bank Limited.
3.77
3.90
3.9
3.9
3.90
 .13
33,000
MCB Bank Limited.(XD)
118.30
118.00
119
116.99
117.30
 -1
225,979
Meezan Bank Limited.(XD)
106.39
105.12
107
102.4
104.44
 -1.95
698,612
National Bank Of Pakistan.(XD)
25.25
25.20
25.75
24.95
25.48
 .23
284,000
Silk Bank Limited.
1.07
1.10
1.1
1.05
1.06
 -.01
1,762,000
Soneri Bank Ltd.
9.91
9.60
10
9.49
9.99
 .08
76,000
Standard Chartered Bank Pak Ltd.
20.00
19.76
21.25
19.76
20.54
 .54
44,000
Summit Bank Limited.
1.61
1.51
1.6
1.5
1.59
 -.02
291,000
The Bank of Khyber.
13.00
12.80
12.8
12.8
12.80
 -.2
3,500
United Bank Ltd.(XD)
107.89
107.05
108.23
106.2
108
 .11
264,249
ENGINEERING

SCRIP
LDCP
OPEN
HIGH
LOW
CURRENT
CHANGE
VOLUME
Ados Pakistan Limited.
29.00
30.99
30.99
29
29
 0
30
Agha Steel Industries Ltd.
14.21
14.00
14.2
13.92
13.98
 -.23
207,500
Aisha Steel Mills Limited.
9.09
9.07
9.07
8.9
8.98
 -.11
240,105
Amreli Steels Limited.
24.35
24.02
24.4
23.8
23.91
 -.44
309,225
Beco Steel Limited(XD)
12.00
11.80
12.38
11.7
11.76
 -.24
948,000
Bolan Casting Ltd.
40.50
40.25
40.25
38.25
39.71
 -.79
14,500
Crescent Steel & Allied Product.
39.14
38.30
39.35
38.3
39.20
 .06
465,500
Dadex Eternit Ltd.
45.85
43.05
43.99
42.53
43.40
 -2.45
11,500
Dost Steels Ltd. [ DEFAULTER SEGMENT ]
5.91
5.79
5.91
5.7
5.73
 -.18
537,000
International Industries Ltd.
97.53
96.51
99.49
94.8
95.37
 -2.16
46,380
International Steels Limited.
52.48
51.52
52.25
51.52
51.89
 -.59
80,493
Ittefaq Iron Industries Limited.
6.51
6.54
6.59
6.48
6.55
 .04
65,000
KSB Pumps Co Ltd.
104.00
106.00
110.9
104
104
 0
2,500
Mughal Iron & Steels Ind Ltd.
63.40
63.49
63.97
62.5
63.55
 .15
48,138
EXCHANGE TRADED FUNDS

SCRIP
LDCP
OPEN
HIGH
LOW
CURRENT
CHANGE
VOLUME
HBL Total Treasury ETF
10.23
10.22
10.22
10.22
10.22
 -.01
1,000
Meezan Pakistan ETF
8.21
8.00
8.15
8
8.05
 -.16
74,500
FERTILIZER

SCRIP
LDCP
OPEN
HIGH
LOW
CURRENT
CHANGE
VOLUME
Arif Habib Corporation Ltd.(XD)
34.03
34.16
34.16
34.16
34.16
 .13
500
Engro Corporation Limited.(XD)
239.99
239.94
242.49
237
239.76
 -.23
334,020
Engro Fertilizers Limited. (XD)
81.52
81.05
81.9
80.8
81.52
 0
372,681
Fatima Fertilizer Co Ltd.
35.54
35.31
37.99
35.3
37.08
 1.54
31,202
Fauji Fertilizer Bin Qasim Ltd.
18.37
18.53
18.55
18.3
18.31
 -.06
53,000
Fauji Fertilizer Co. Ltd.(XD)
100.58
101.84
102.4
100.7
101.85
 1.27
1,776,419
FOOD & PERSONAL CARE PRODUCTS

SCRIP
LDCP
OPEN
HIGH
LOW
CURRENT
CHANGE
VOLUME
Al-Shaheer Corporation.
12.33
12.39
12.98
12.21
12.27
 -.06
831,856
Bunnys Limited
20.53
20.75
20.75
20
20.26
 -.27
5,500
Clover Pakistan Limited.
21.07
20.55
20.97
20.18
20.36
 -.71
38,500
Fauji Foods Limited.
5.98
5.87
6.1
5.8
5.85
 -.13
2,342,548
Frieslandcampina Engro Pakistan Ltd.
71.27
70.02
71.27
69.85
70.44
 -.83
66,761
Gillette Pakistan Limited
117.99
118.99
118.99
112
116.25
 -1.74
400
Ismail Industries Ltd.(XD)
490.00
453.25
453.25
453.25
453.25
 -36.75
100
Matco Foods Limited.
33.50
34.00
34
33.15
33.99
 .49
5,500
Mitchells Fruit Farms Ltd.
83.11
81.05
83.5
81
81.55
 -1.56
44,500
Murree Brewery Company Ltd.(XD)
378.00
380.00
384.9
350.15
382.45
 4.45
2,800
National Foods Ltd.
122.10
122.10
122.49
119.87
120.22
 -1.88
26,300
Quice Food Industries Ltd.
4.05
3.91
4
3.9
3.96
 -.09
89,500
Shezan International Ltd.
171.95
174.50
174.5
171.95
171.95
 0
100
Shield Corporation Ltd.
302.73
280.03
298
280.03
292.17
 -10.5573
3,000
The Organic Meat Company Ltd.(XB)
22.65
22.05
23.01
22.02
22.99
 .34
404,500
Treet Corporation Ltd.
22.25
22.02
22.18
21.75
21.94
 -.31
364,500
Unity Foods Limited.
20.75
20.10
20.65
19.82
19.94
 -.81
6,429,461
ZIL Limited.
142.85
140.10
144
140.1
142
 -.85
5,000
FUTURE CONTRACTS

SCRIP
LDCP
OPEN
HIGH
LOW
CURRENT
CHANGE
VOLUME
AGL-NOV
6.39
6.25
6.36
6.15
6.29
 -.1
99,000
ASL-NOV
9.10
8.99
9.1
8.99
9.1
 0
21,000
ASC-NOV
12.44
12.90
13.24
12.3
12.42
 -.02
77,500
ASTL-NOV
24.75
24.25
24.47
24
24.20
 -.55
68,000
AKBL-NOV
19.38
19.25
19.5
19.25
19.50
 .12
11,000
APL-NOV
310.00
302.00
333
302
318.25
 8.25
2,000
ATRL-NOV
174.46
172.60
173.52
170.5
172.51
 -1.95
1,319,000
AVN-NOV
79.61
78.00
78.8
77.1
77.46
 -2.15
758,500
ANL-NOV
9.76
9.80
9.8
9.43
9.63
 -.13
43,500
BOP-NOV
5.25
5.18
5.3
5.15
5.27
 .02
138,500
CHCC-NOVB
128.89
127.00
130.36
126
126.23
 -2.66
116,500
CNERGY-NOV
5.00
4.85
5
4.85
4.87
 -.13
970,000
DGKC-NOVB
55.33
54.51
56.4
54
54.39
 -.94
956,000
DCL-NOV
6.22
6.00
6.45
6
6.03
 -.19
1,348,000
EPCL-NOVB
54.43
54.00
54.19
53.71
53.97
 -.46
21,000
FCCL-NOVB
14.68
14.69
14.69
14.35
14.42
 -.26
210,000
FFBL-NOV
18.81
18.45
19
18.45
18.45
 -.36
163,000
FFC-NOVB
101.76
0.0
101.76
101.76
101.76
 0
200,000
FFL-NOV
6.06
5.98
6.09
5.9
5.93
 -.13
274,500
FABL-NOVB
25.76
25.41
26.4
25.3
25.98
 .22
924,000
FLYNG-NOV
7.88
7.68
8.09
7.65
7.82
 -.06
446,500
GHNI-NOV
138.63
137.00
137.99
134.5
134.95
 -3.68
74,500
GGGL-NOV
9.82
9.70
9.78
9.53
9.57
 -.25
178,500
GGL-NOV
16.70
16.28
16.6
16.16
16.22
 -.48
1,170,000
HBL-NOVB
68.35
68.50
68.5
68.5
68.50
 .15
6,000
HUBC-JAN
71.21
68.50
68.5
68.5
68.50
 -2.71
100,000
HUBC-NOVB
68.99
68.80
69.04
67
68.20
 -.79
49,000
HUMNL-NOVB
5.63
5.63
5.7
5.5
5.55
 -.08
441,000
INIL-NOV
98.72
96.01
99.34
96.01
97.74
 -.98
16,000
ISL-NOV
53.00
52.70
52.7
52
52.42
 -.58
17,000
KEL-NOV
2.82
2.78
2.79
2.75
2.78
 -.04
597,000
KAPCO-NOVB
27.25
27.00
28.5
26.8
27.27
 .02
496,000
LOADS-NOV
8.91
8.99
9
8.7
8.72
 -.19
4,500
LOTCHEM-NOV
29.19
28.51
29.15
28.4
28.65
 -.54
739,500
LUCK-NOV
493.72
492.99
492.99
486.5
487.10
 -6.62
57,500
MLCF-NOV
28.05
27.70
28.2
27.5
27.76
 -.29
971,000
MUGHAL-NOV
64.08
64.07
64.07
63.99
64
 -.08
1,500
NRL-NOVB
216.90
214.90
214.9
210
212.05
 -4.85
208,000
NETSOL-NOV
113.97
111.85
113.36
110.7
111.24
 -2.73
2,234,000
NCL-NOVB
29.00
28.10
28.77
28
28.26
 -.74
33,000
NML-NOVB
62.83
62.00
62
61.5
61.67
 -1.16
33,000
OGDC-NOVC
71.27
71.50
71.5
70.5
70.95
 -.32
71,000
PACE-NOV
3.29
3.29
3.44
3.26
3.33
 .04
32,500
PAEL-NOV
16.00
15.80
16
15.5
15.58
 -.42
722,000
PIAA-NOV
3.91
3.95
4.01
3.9
3.94
 .03
12,000
PABC-NOV
46.48
46.00
46.89
46
46.21
 -.27
15,500
PIBTL-NOV
5.40
5.15
5.5
5.15
5.28
 -.12
148,500
POL-NOV
414.99
412.01
419.49
412.01
415.22
 .23
3,000
PPL-NOVB
53.64
52.51
53.05
52.44
52.58
 -1.06
116,000
PRL-NOV
17.23
17.05
17.1
16.73
16.92
 -.31
2,045,500
PSO-NOVB
148.99
145.10
147.9
145.1
147.34
 -1.65
99,000
PTC-NOV
7.13
7.00
7.45
7
7.26
 .13
817,000
PIOC-NOV
74.31
73.02
75.2
71.9
72.18
 -2.13
961,500
POWER-NOV
4.97
4.83
4.85
4.78
4.83
 -.14
41,000
SHEL-NOVB
131.36
130.00
132.9
129.8
131.54
 .18
64,500
SILK-NOV
1.10
1.10
1.1
1.07
1.07
 -.03
11,000
SNGP-NOVB
37.42
36.90
38.69
36.41
37.53
 .11
993,500
SSGC-NOV
9.62
9.68
10.6
9.68
10.48
 .86
558,500
SMBL-NOV
1.70
1.62
1.62
1.56
1.60
 -.1
1,500
SYS-NOV
457.66
453.00
455.8
449
452.10
 -5.56
72,500
TGL-NOVB
83.20
82.78
83
82
82.78
 -.42
13,000
TELE-NOVB
10.37
10.02
10.25
9.91
10.05
 -.32
875,000
SEARL-NOVB
76.00
75.99
76.25
75
75.53
 -.47
21,000
TPL-NOV
7.70
7.42
7.69
7.4
7.47
 -.23
201,500
TPLP-NOVB
18.74
18.39
18.45
17.96
18.20
 -.54
4,283,500
TREET-NOV
22.48
22.10
22.39
21.9
22.16
 -.32
98,500
TRG-DEC
123.50
121.51
121.51
120.01
120.84
 -2.66
42,000
TRG-NOV
122.86
120.01
123.1
118.7
119.61
 -3.25
9,087,000
UNITY-NOV
20.95
20.44
20.94
20
20.17
 -.78
2,463,500
WAVES-NOV
10.93
10.51
10.76
10.5
10.58
 -.35
52,000
WTL-NOV
1.55
1.60
1.64
1.55
1.59
 .04
15,479,500
YOUW-NOV
5.01
4.92
4.92
4.92
4.92
 -.09
500
GLASS & CERAMICS

SCRIP
LDCP
OPEN
HIGH
LOW
CURRENT
CHANGE
VOLUME
Balochistan Glass Ltd.
8.33
8.01
9.33
8
9.33
 1
2,112,500
Frontier Ceramics Ltd.
25.99
0.0
25.99
25.99
25.99
 0
500
Ghani Glass Ltd.
39.47
39.20
39.48
39.01
39.15
 -.32
21,500
Ghani Global Glass Limited.
9.73
9.56
9.76
9.43
9.47
 -.26
1,784,000
Shabbir Tiles and Ceramics Limited.(XD)
12.67
12.45
12.64
12.2
12.25
 -.42
53,000
Tariq Glass.(XD)(XB)
82.78
80.40
86
80.4
83.27
 .49
139,328
INSURANCE

SCRIP
LDCP
OPEN
HIGH
LOW
CURRENT
CHANGE
VOLUME
Adamjee Insurance Co. Ltd.
28.33
28.00
28.75
27.92
28.57
 .24
100,000
Askari Gen Insurance Co.
16.00
16.01
16.01
16
16
 0
18,500
Askari Life Assurance Company Ltd.
5.70
5.50
6.44
5.23
5.39
 -.31
3,000
Atlas Insurance Limited.
54.00
56.00
56.02
56
56.02
 2.02
8,000
Century Insurance Co.Ltd.
17.75
18.50
18.5
17
18.50
 .75
1,500
Cresent Star Insurance Ltd.
1.75
1.75
1.83
1.66
1.73
 -.02
11,000
Habib Insurance Co Ltd.
6.63
5.85
6.25
5.82
6.25
 -.38
346,000
IGI Holdings Limited.
90.58
90.75
91
89.19
90.06
 -.52
600
Jubilee General Insurance Co.Ltd.
26.73
26.05
27
26
26.91
 .18
7,000
Jubliee Life Insurance Co Ltd.
135.03
141.00
141
135
138
 2.97
200
Pakistan Reinsurance Comp.
7.13
7.07
7.16
7.02
7.07
 -.06
162,500
PICIC Insurance Ltd. [ DEFAULTER SEGMENT ]
0.90
0.95
.99
.86
0.99
 .09
11,500
Premier Insurance Limited.
5.16
5.30
5.3
5.3
5.30
 .14
4,500
Reliance Insurance.
6.76
6.80
7.65
6.02
6.66
 -.1
326,500
Shaheen Insurance Co Ltd.
3.40
3.35
3.4
3.3
3.31
 -.09
3,500
TPL Insurance Ltd.(XB)
19.91
19.03
19.72
19
19.56
 -.35
18,000
United Insurance Company.
8.18
8.18
8.19
8
8.17
 -.01
16,000
INV. BANKS / INV. COS. / SECURITIES COS.

SCRIP
LDCP
OPEN
HIGH
LOW
CURRENT
CHANGE
VOLUME
AKD Securities Ltd.
20.40
20.01
20.95
19.5
19.63
 -.77
4,500
Arif Habib Limited.(XD)
36.40
36.89
37
36.89
37
 .6
3,000
Cyan Limited.
23.75
24.95
25.53
24
24
 .25
36,000
Dawood Equities Ltd.
5.60
5.30
5.35
5.3
5.34
 -.26
10,000
Dawood Hercules Corporation Ltd.(XD)
89.46
88.55
91.5
88.55
91.39
 1.93
10,000
EFG Hermes Pakistan Ltd.
14.99
15.49
15.7
15.49
15.56
 .57
1,500
Escorts Investment Bank Ltd.
4.67
4.67
4.86
4.53
4.73
 .06
6,000
First Capital Sec.Corp. Ltd.
1.47
1.40
1.47
1.4
1.47
 0
157,500
First Dawood Investment Bank Ltd.
1.99
1.92
2.04
1.92
1.95
 -.04
107,000
First National Equities Limited.
5.28
5.25
5.42
5.1
5.25
 -.03
770,000
Invest Capital Investment Bank Ltd.
1.45
1.49
1.52
1.4
1.45
 0
365,000
Jahangir Siddiqui & Co. (Pref Sh.)
8.25
8.00
8
8
8
 -.25
10,000
Jahangir Siddiqui & Company Ltd.
12.66
12.25
12.66
12.25
12.45
 -.21
61,000
Next Capital Limited.(XB)
6.97
6.11
6.33
6.11
6.33
 -.64
31,500
OLP Financial Services Pakistan Ltd.(XD)
19.90
19.90
19.9
19.9
19.90
 0
500
Pakistan Stock Exchange Limited.
9.85
9.76
9.9
9.7
9.90
 .05
29,500
Pervez Ahmed Consultancy Services Ltd. [ DEFAULTER SEGMENT ]
0.86
0.90
.9
.81
0.82
 -.04
575,500
Security Investment Bank Ltd.
3.62
3.60
3.6
3.6
3.60
 -.02
1,000
LEASING COMPANIES

SCRIP
LDCP
OPEN
HIGH
LOW
CURRENT
CHANGE
VOLUME
Grays Leasing Ltd.
3.30
3.07
3.07
3.07
3.07
 -.23
1,500
Pak Gulf Leasing Co Ltd.
5.01
5.95
5.95
5.03
5.03
 .02
1,000
LEATHER & TANNERIES

SCRIP
LDCP
OPEN
HIGH
LOW
CURRENT
CHANGE
VOLUME
Bata Pakistan Ltd.(XD)
1,982.00
1985.99
2000
1985.99
2000
 18
420
Leather Up Ltd.
14.25
15.25
15.25
14.25
14.25
 0
500
Pak Leather Crafts Ltd.
18.51
19.89
19.89
19.89
19.89
 1.38
500
Service Global Footwear Limited.
36.05
36.00
36
35.11
35.65
 -.4
8,500
Service Industries.
349.02
341.00
349.02
341
341
 -8.02
200
MISCELLANEOUS

SCRIP
LDCP
OPEN
HIGH
LOW
CURRENT
CHANGE
VOLUME
AKD Hospitality Limited
162.32
164.00
174.49
164
174.49
 12.17
14,500
Al-Khair Gadoon Ltd.
29.70
29.70
29.7
29.7
29.70
 0
500
ECOPAK Limited.(XB)
24.74
23.07
25.8
23.07
25.80
 1.06
4,500
GOC (PAK) Limited.
51.00
50.00
52.99
50
52.99
 1.99
1,000
MACPAC Films Limited.
15.25
0.0
15.25
15.25
15.25
 0
20,000
MetaTech Health Limited
10.09
10.00
10.4
9.75
10.02
 -.07
275,000
Olympia Mills Limited.
16.50
16.50
16.5
16.5
16.50
 0
3,500
Pakistan Aluminium Beverage Cans Ltd
46.03
45.33
46.39
45.33
45.65
 -.38
383,000
Pakistan Hotels Developers Ltd.(XD)
86.43
86.00
86.5
85
86.11
 -.32
1,700
Shifa Int. Hospital Ltd.(XD)
143.16
143.16
148
142.5
144.96
 1.8
1,700
Siddiqsons Tin Plate Ltd.
8.41
8.30
8.45
8.23
8.33
 -.08
178,500
Synthetic Products Ent. Ltd.
12.99
12.73
12.9
12.73
12.89
 -.1
28,000
Tri-Pack Films Ltd.
135.99
135.00
135
135
135
 -.99
500
MODARABAS

SCRIP
LDCP
OPEN
HIGH
LOW
CURRENT
CHANGE
VOLUME
B.F.Modaraba.
4.00
4.95
4.95
4.95
4.95
 .95
500
B.R.R. Guardian Modaraba.
11.25
11.50
11.7
11.25
11.70
 .45
16,500
First Elite Capital Mod.
3.34
3.34
3.74
3.34
3.58
 .24
5,000
First Equity Mod.
8.00
7.51
8
7.51
8
 0
1,000
First Fidelity Leasing Mod.
2.25
2.24
2.25
2.24
2.25
 0
1,500
First Habib Mod.
8.00
8.00
8
8
8
 0
500
First Prudential Mod.(XD)
1.79
1.85
1.85
1.85
1.85
 .06
19,500
First Punjab Mod.
1.65
1.52
1.6
1.52
1.60
 -.05
1,000
First Treet Manufacturing Modaraba.
10.20
9.20
10.39
9.2
10.26
 .06
2,500
First UDL Mod.(XD)
7.00
7.19
7.19
7.19
7.19
 .19
1,000
Habib Metro Modaraba.
5.98
5.99
5.99
5.99
5.99
 .01
1,000
KASB Modaraba.(XD)
1.34
1.30
1.37
1.26
1.33
 -.01
50,500
Modarba Al-Mali.
5.80
5.56
5.81
5.56
5.58
 -.22
35,500
OLP Modaraba.(XD)
13.59
13.55
13.59
13.55
13.55
 -.04
4,000
Popular Islamic Madaraba(XD)
7.80
7.80
7.8
7.8
7.80
 0
500
Trust Mod.
1.63
1.55
1.55
1.55
1.55
 -.08
5,000
Unicap Modaraba.
2.00
2.25
2.25
2.18
2.18
 .18
1,000
OIL & GAS EXPLORATION COMPANIES

SCRIP
LDCP
OPEN
HIGH
LOW
CURRENT
CHANGE
VOLUME
Mari Petroleum Company Ltd.
1,685.46
1681.81
1685
1679
1682.40
 -3.06
6,464
Oil & Gas Development Company Ltd.(XD)
70.51
70.50
70.7
70
70.35
 -.16
851,616
Pakistan Oilfields Limited.
410.55
405.00
410.89
405
409.50
 -1.05
244,355
Pakistan Petroleum Limited.(XD)
53.12
52.46
52.65
51.91
52.26
 -.86
649,797
OIL & GAS MARKETING COMPANIES

SCRIP
LDCP
OPEN
HIGH
LOW
CURRENT
CHANGE
VOLUME
Attock Petroleum Limited.
301.30
300.00
300
297
298.01
 -3.29
55,280
Hascol Petroleum Ltd. [ DEFAULTER SEGMENT ]
8.34
8.30
8.89
8.11
8.39
 .05
73,150,000
Hi-Tech Lubricants Limited.(XD)
33.45
32.77
33.1
32.4
32.72
 -.73
108,000
Oilboy Energy Limited.
6.45
6.22
6.5
6.19
6.50
 .05
33,500
Pakistan State Oil Co Ltd. (XD)
147.92
145.39
146.2
144.01
146.01
 -1.91
555,395
Shell Pakistan Ltd.(XD)
129.99
129.00
132
128.01
130.92
 .93
310,200
Sui Northern Gas Pipe Line Ltd.
37.05
36.75
38.35
36.15
37.21
 .16
3,020,514
Sui Southern Gas Co Ltd.
9.55
9.51
10.55
9.5
10.37
 .82
9,357,000
PAPER & BOARD

SCRIP
LDCP
OPEN
HIGH
LOW
CURRENT
CHANGE
VOLUME
Century Paper & Board Mills.
60.43
60.10
60.1
59.5
59.59
 -.84
12,500
Cherat Packaging Limited.
100.00
100.20
101
98.1
100
 0
16,300
Merit Packaging Ltd.
13.50
13.51
13.75
13.3
13.68
 .18
50,500
Packages Ltd.
392.00
390.00
390
385.01
385.25
 -6.75
600
Pakistan Paper Products Ltd.
55.56
51.41
59
51.41
54.72
 -.84
2,000
Roshan Packages Limited.
14.79
14.90
14.95
14.5
14.79
 0
59,000
Security Papers Ltd.(XD)
105.73
105.00
107.5
103.75
104.80
 -.93
10,600
PHARMACEUTICALS

SCRIP
LDCP
OPEN
HIGH
LOW
CURRENT
CHANGE
VOLUME
Abbott Laboratories Pak Ltd.
595.00
565.11
565.11
550.38
551.85
 -43.15
59,950
AGP Limited.
74.52
71.50
75
71.5
74.86
 .34
6,137
Citi Pharma Limited
28.42
27.83
28.3
27.83
28.11
 -.31
241,264
Ferozsons Laboratories Ltd.
190.68
189.70
193
187.7
192
 1.32
2,400
Glaxo SmithKline Healthcare Pak Ltd.
205.34
206.65
208.99
206.65
207.67
 2.33
500
Glaxo SmithKline Pakistan Ltd.
111.12
110.51
112.5
110.1
112.19
 1.07
23,900
Highnoon Laboratories Ltd.
549.00
548.00
548
548
548
 -1
150
IBL HealthCare Limited.(XD)(XB)
42.34
42.00
42
40.7
41
 -1.34
9,500
Macter International Limited.
97.00
93.00
97
93
97
 0
200
Otsuka Pakistan Ltd.(XD)
97.67
92.39
102.95
92.37
99.51
 1.84
3,800
Sanofi-Aventis Pakistan Ltd.
982.05
1028.00
1028
1028
1028
 45.95
50
The Searle Company Ltd.(XB)
75.23
73.70
75.39
73.7
74.60
 -.63
141,481
POWER GENERATION & DISTRIBUTION

SCRIP
LDCP
OPEN
HIGH
LOW
CURRENT
CHANGE
VOLUME
Altern Energy Ltd.
17.50
17.73
17.73
17
17.50
 0
13,500
Engro Powergen Qadirpur Ltd.(XD)
24.15
23.75
24.29
23.7
24.22
 .07
159,000
Hub Power Company Limited.
68.11
67.40
68.5
67
67.62
 -.49
1,435,178
K-Electric Limited.
2.80
2.76
2.78
2.7
2.76
 -.04
3,064,500
Kohinoor Energy Ltd.
33.75
33.60
33.9
33.51
33.83
 .08
69,000
Kohinoor Power Co Ltd.
3.50
3.50
3.5
3.5
3.50
 0
1,000
Kot Addu Power Company.(XD)
26.89
26.60
27.1
26.56
26.76
 -.13
1,304,242
LALPIR Power Limited.
13.82
13.25
14.75
13.25
14.42
 .6
669,500
Nishat Chunian Power Ltd.
14.45
14.11
14.49
14.11
14.37
 -.08
403,500
Nishat Power Limited.(XD)
17.45
17.30
17.55
17.3
17.48
 .03
494,168
Pakgen Power Limited.
24.96
25.00
26.83
25
26.83
 1.87
592,000
S. G. Power Ltd.
4.61
4.56
4.84
4.42
4.62
 .01
13,500
Saif Power Ltd.(XD)
17.64
18.00
18.09
17.68
18.05
 .41
356,500
Tri -Star Power Ltd.
4.61
4.41
4.61
4.4
4.42
 -.19
18,000
PROPERTY

SCRIP
LDCP
OPEN
HIGH
LOW
CURRENT
CHANGE
VOLUME
Javedan Corporation Ltd.
53.50
52.10
53.99
52.06
52.74
 -.76
3,000
Pace (Pakistan) Ltd.
3.27
3.09
3.45
3.09
3.29
 .02
3,892,500
TPL Properties Limited.(XB)
18.58
18.05
18.49
17.8
18.03
 -.55
7,182,386
REAL ESTATE INVESTMENT TRUST

SCRIP
LDCP
OPEN
HIGH
LOW
CURRENT
CHANGE
VOLUME
Dolmen City REIT.(XD)
13.60
13.70
13.7
13.56
13.66
 .06
131,500
REFINERY

SCRIP
LDCP
OPEN
HIGH
LOW
CURRENT
CHANGE
VOLUME
Attock Refinery Limited.
172.84
170.50
172.25
169.1
170.91
 -1.93
1,396,998
Cnergyico PK Limited.
4.95
4.85
4.93
4.8
4.83
 -.12
8,395,681
National Refinary Ltd.
214.61
211.00
213
208
210.65
 -3.96
299,881
Pakistan Refinery Ltd.
17.07
16.90
16.95
16.58
16.74
 -.33
4,772,708
SUGAR & ALLIED INDUSTRIES

SCRIP
LDCP
OPEN
HIGH
LOW
CURRENT
CHANGE
VOLUME
Abdullah Shah Ghazi Sugar Mills Ltd.
6.79
6.42
6.55
6.42
6.53
 -.26
1,500
Adam Sugar Mills Limited.
25.85
24.31
25.34
24.3
25.34
 -.51
4,000
Chashma Sugar Mills Ltd.
62.00
64.60
64.7
64.6
64.70
 2.7
1,000
Dewan Sugar Mills Ltd. [ DEFAULTER SEGMENT ]
2.90
2.62
2.66
2.35
2.48
 -.42
10,000
Faran Sugar Mills Ltd.
53.91
54.50
55
54.5
55
 1.09
7,500
Habib Sugar Mills Ltd.
32.70
32.90
34
32.5
33.68
 .98
38,000
J. D. W. Sugar Mills Ltd.
423.00
410.00
432
410
420.80
 -2.2
900
Jauharabad Sugar Mills Ltd.
13.12
13.01
13.01
13
13
 -.12
3,000
Mehran Sugar Mills Ltd.(XB)
34.20
34.00
34
34
34
 -.2
1,000
Mirpurkhas Sugar Mills Ltd.
125.82
125.00
134
125
130.29
 4.47
1,000
Sakrand Sugar Mills Ltd. [ DEFAULTER SEGMENT ]
8.80
8.89
8.89
8.89
8.89
 .09
2,500
Shahmurad Sugar Mills Ltd.
112.00
114.00
118.99
114
118.99
 6.99
3,500
Shahtaj Sugar Mills Ltd.
51.48
47.65
47.65
47.62
47.62
 -3.86
5,000
Tandliawala Sugar Mills Ltd.
122.33
130.90
130.9
127.5
127.50
 5.17
2,800
Tariq Corporation Ltd.
13.22
13.22
13.6
13.22
13.60
 .38
1,500
Thal Industries Corporation Ltd.
277.04
256.27
264.99
256.27
262.90
 -14.14
1,300
SYNTHETIC & RAYON

SCRIP
LDCP
OPEN
HIGH
LOW
CURRENT
CHANGE
VOLUME
Image Pakistan Limited(XB)
12.53
12.20
12.31
12.04
12.21
 -.32
208,000
Rupali Polyester Ltd.
29.26
29.26
29.65
29.25
29.25
 -.01
13,500
TECHNOLOGY & COMMUNICATION

SCRIP
LDCP
OPEN
HIGH
LOW
CURRENT
CHANGE
VOLUME
Air Link Communication Ltd.(XD)
35.61
35.44
35.44
34.5
34.60
 -1.01
637,500
Avanceon Limited.
78.91
77.26
78.2
76.5
76.86
 -2.05
1,539,623
Hum Network Limited.
6.73
6.60
6.77
6.53
6.58
 -.15
3,058,500
Media Times Limited.
2.09
2.10
2.12
1.97
2.07
 -.02
685,000
NetSol Technologies Ltd.
112.96
111.00
112.58
109.51
110.26
 -2.7
2,103,827
Octopus Digital Limited
70.28
70.00
71.15
68.3
68.77
 -1.51
532,500
Pak Datacom Limited.
49.25
50.35
50.35
48.15
48.81
 -.44
5,500
Pakistan Telecommunication Co.
7.05
6.99
7.36
6.92
7.14
 .09
5,995,500
Systems Limited.
454.00
449.99
451.9
445.5
449.03
 -4.97
224,008
Telecard Ltd.(XB)
10.25
9.99
10.14
9.88
9.98
 -.27
2,837,000
TPL CORP Limited.
7.64
7.59
7.59
7.38
7.41
 -.23
658,000
TPL Trakker Limited.
7.82
7.70
8.28
7.6
8.08
 .26
1,604,000
TRG Pakistan Ltd.
121.53
119.45
121.9
117.6
118.61
 -2.92
5,369,447
Worldcall Telecom Ltd.
1.54
1.54
1.62
1.53
1.57
 .03
73,160,500
TEXTILE COMPOSITE

SCRIP
LDCP
OPEN
HIGH
LOW
CURRENT
CHANGE
VOLUME
AEL Textiles Limited [ DEFAULTER SEGMENT ]
14.00
0.0
14
14
14
 0
1,000
Artistic Denim Mills Limited.
55.00
54.01
54.4
52.5
53.38
 -1.62
12,500
Azgard Nine Limited.
9.72
9.50
9.69
9.31
9.50
 -.22
625,566
Blessed Textile Ltd.(XD)
360.12
387.12
387.12
370.01
370.01
 9.89
200
Crescent Textile Mills Ltd.(XD)
16.23
16.00
16.1
15.9
15.97
 -.26
9,000
Fazal Cloth Mills Ltd.
228.26
239.80
239.8
219
229
 .74
2,400
Ghazi Fabrics International Ltd.
4.95
5.20
5.2
4.64
4.64
 -.31
1,000
Gul Ahmed Textile Mills Ltd.
28.35
28.20
28.35
27.6
28.13
 -.22
49,802
Husein Industries
19.15
20.00
20
20
20
 .85
1,500
Interloop Limited.
61.42
61.00
61.49
60.5
60.98
 -.44
4,207
Jubilee Spinning & Weaving Mil [ DEFAULTER SEGMENT ]
3.25
3.25
3.25
3.25
3.25
 0
1,500
Kohinoor Industries Ltd.
4.88
4.60
4.85
4.54
4.80
 -.08
6,500
Kohinoor Textile Mills Ltd.
51.69
50.56
50.56
50
50.05
 -1.64
11,500
Masood Textile Mills Ltd.
35.36
38.01
38.01
32.8
32.80
 -2.56
1,500
Nishat (Chunia) Ltd.(XD)
28.30
28.00
28.29
27.56
27.99
 -.31
683,397
Nishat Mills Ltd.(XD)
62.07
60.25
61.7
60.1
61.01
 -1.06
205,123
Quetta Textile Mills Ltd.
10.00
9.00
9
9
9
 -1
6,000
Shams Textile Mills Ltd.
29.80
27.70
27.7
27.7
27.70
 -2.1
500
Suraj Cotton Mills Ltd.(XD)
159.97
164.99
170.8
162
170.80
 10.83
700
Towellers Ltd.
96.70
97.00
103.95
97
103.61
 6.91
73,500
TEXTILE SPINNING

SCRIP
LDCP
OPEN
HIGH
LOW
CURRENT
CHANGE
VOLUME
Arctic Textile Mills Ltd.
12.32
11.38
11.4
11.32
11.32
 -1
6,000
Asim Textile Mills Ltd.
5.85
6.49
6.49
6.49
6.49
 .64
500
Bilal Fibres Ltd. [ DEFAULTER SEGMENT ]
2.29
2.29
2.39
2.29
2.36
 .07
7,000
Chakwal Spinning Mills Limited. [ DEFAULTER SEGMENT ]
1.66
1.56
1.6
1.55
1.60
 -.06
9,000
Colony Textile Mills Ltd.
3.20
3.20
3.2
3.1
3.15
 -.05
58,000
D. S. Industries Ltd.
3.23
3.20
3.34
2.96
3
 -.23
471,500
Dewan Farooque Spinning Mills Ltd.
2.46
2.30
2.53
2.3
2.36
 -.1
84,500
Din Textile Mills Ltd.
121.00
112.00
121
112
121
 0
100
Ellcot Spinning Mills Ltd.
150.40
161.00
161
161
161
 10.5954
200
Hira Textile Mills Ltd. [ DEFAULTER SEGMENT ]
1.78
1.79
1.8
1.76
1.80
 .02
60,500
Indus Dyeing & Manufacturing.
228.49
218.11
224.5
218.11
222.01
 -6.48
2,400
J. K. Spinning Mills Ltd.
44.00
41.00
41
40.7
40.70
 -3.3
1,000
Kohinoor Spinning Mills Ltd.
2.91
2.85
2.91
2.81
2.87
 -.04
508,500
Nagina Cotton Mills Ltd.
65.50
65.00
65
65
65
 -.5
1,000
Nazir Cotton Mills Ltd. [ DEFAULTER SEGMENT ]
3.09
3.15
3.25
3.1
3.25
 .16
72,500
Premium Textile Mills Ltd.
630.51
639.99
645
617.01
645
 14.49
200
Saif Textile Mills Ltd.
13.69
13.30
14.25
13.3
14.01
 .32
11,000
Sana Industries Ltd.(XD)
38.00
38.00
38
38
38
 0
1,000
Saritow Spinning Mills Ltd.
6.38
7.23
7.23
7.23
7.23
 .85
500
Shadman Cotton Mills Ltd.
13.00
12.00
14
12
14
 1
2,000
Tata Textile Mills Ltd.
60.15
58.06
60
58
60
 -.15
8,000
TEXTILE WEAVING

SCRIP
LDCP
OPEN
HIGH
LOW
CURRENT
CHANGE
VOLUME
Shahtaj Textile Ltd.(XD)
92.18
94.00
99.08
94
99.08
 6.9
400
Yousuf Weaving Mills Limited.
4.94
4.81
4.95
4.81
4.83
 -.11
510,500
TOBACCO

SCRIP
LDCP
OPEN
HIGH
LOW
CURRENT
CHANGE
VOLUME
Khyber Tobacco Co. Ltd.(XB)
402.79
400.25
411
400.25
403
 .21
2,600
Pakistan Tobacco Co Ltd.(XD)
900.00
850.00
918
850
918
 18
600
TRANSPORT

SCRIP
LDCP
OPEN
HIGH
LOW
CURRENT
CHANGE
VOLUME
Cordoba Logistics & Ventures Limited
7.18
7.05
7.23
7.01
7.08
 -.1
5,500
Pak International Airline Corp Ltd
3.97
3.97
4
3.88
3.90
 -.07
560,500
Pakistan Int.Container Terminal.
165.73
165.00
168.5
165
168.06
 2.33
83,900
Pakistan Intl. Bulk Terminal Ltd.
5.35
5.25
5.34
5.17
5.26
 -.09
618,000
Pakistan National Shipping Co.(XD)
94.00
93.50
93.5
92
92.88
 -1.12
20,500
VANASPATI & ALLIED INDUSTRIES

SCRIP
LDCP
OPEN
HIGH
LOW
CURRENT
CHANGE
VOLUME
S .S . Oil Mills Ltd.(XD)
74.01
79.54
79.54
69.01
69.01
 -5
1,500
WOOLLEN

SCRIP
LDCP
OPEN
HIGH
LOW
CURRENT
CHANGE
VOLUME
Bannu Woollen Mills Limited.
24.99
26.68
26.86
25.4
26.75
 1.76
71,000