World
Politics
Israeli forces

martyr

two Palestinians in West Bank: Palestinian ministry
RAMALLAH      –    Two Palestinians were killed Saturday during an Israeli army raid in the occupied West Bank, the Palestinian health ministry said.
The two young men were shot dead by Israeli forces "during an assault on the village of Jaba, south of Jenin" in the north of the West Bank, the ministry said.
No further details were provided on the circumstances surrounding their deaths. The Islamic Jihad militant group condemned the killings in a statement, describing the two men as "heroic martyrs" belonging to the group. It said they were killed while trying to intervene against the "occupation forces which were carrying out a cowardly assassination operation".
At least 67 killed in Nepal plane crash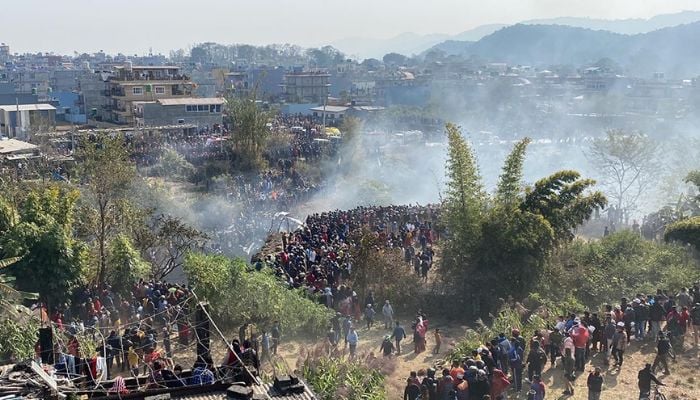 At least 67 people were confirmed dead Sunday when a plane with 72 on board crashed in Nepal, police said, in the Himalayan country's deadliest aviation disaster in three decades.
"Thirty-one (bodies) have been taken to hospitals," police official AK Chhetri told AFP, adding that 36 other bodies were still in the 300-metre (600-foot) gorge the aircraft plunged into.
This was partially confirmed by the army, with a spokesman saying 29 bodies had been retrieved and that there were 33 more at the site in Pokhara in central Nepal.
"The aircraft crashed into a gorge so it is difficult to bring the bodies Search and rescue is ongoing. No survivors have been found yet," army spokesman Krishna Prasad Bhandari told AFP.
One local official said that some survivors had been taken to hospital — but this was not confirmed by either the airline Yeti Airlines or others.
Yeti spokesman Sudarshan Bartaula told AFP that among those on board — 68 passengers and four crew — were 15 foreigners including five Indians, four Russians and two Koreans. The rest were Nepalis.
The flight from Kathmandu slammed into the gorge and smashed to pieces between Pokhara's domestic and brand new international airport on Sunday shortly before 11:00 am (0515 GMT).
After the crash, rescue workers were hosing down parts of the wreckage of the ATR 72 twin-engine turboprop while smoke drifted out of a ravine as hundreds of people watched.
The area was strewn with what appeared to be parts of the aircraft, including seats.
Footage shared on social media, which appeared to be shot just after the crash, showed raging flames on the ground and black smoke billowing into the sky from debris strewn across the crash site.
AFP was unable to immediately verify the footage.
Another unverified clip shared online showed a plane flying at a low altitude over a residential area banking sharply to the left, followed by a loud explosion.
Pokhara's international airport, which opened on January 1 is meant to gradually replace the old one, established in 1958. The city is a gateway to religious pilgrims and international trekkers.
China reports almost 60,000 COVID-related deaths in a month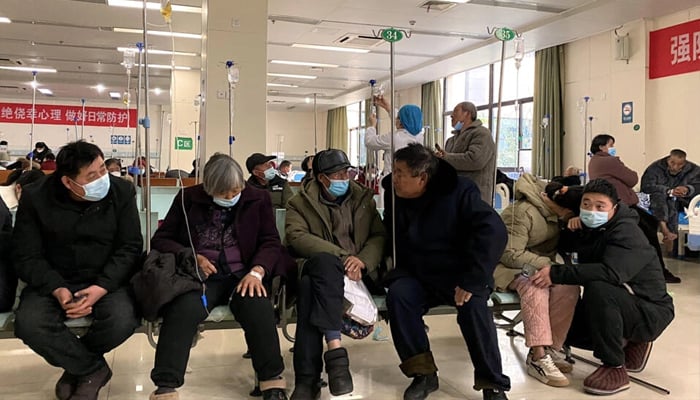 BEIJING: China's health authorities reported on Saturday almost 60,000 COVID-related deaths in just over a month, the first major death toll released by the government since it loosened its virus restrictions in early December.
China has been widely accused of underreporting its number of coronavirus fatalities since the abandonment of its zero-COVID policy.
Only a few dozen deaths had been recorded officially in December before Saturday's announcement, despite evidence of crematoriums and hospitals being overrun.
But a National Health Commission (NHC) official said on Saturday China had recorded 59,938 COVID-related deaths between December 8, 2022, and January 12.
The figure refers only to deaths recorded at medical facilities, with the total number likely to be higher.
The data includes 5,503 deaths caused by respiratory failure directly due to the virus, and 54,435 deaths caused by underlying conditions combined with COVID, Jiao Yahui, head of the NHC's Bureau of Medical Administration, told a news conference.
Health officials insisted Wednesday it was "not necessary" to dwell on the exact number.
Beijing revised its methodology for categorising COVID fatalities last month, saying it would count only those who die specifically of respiratory failure caused by the virus.
This was criticised by the World Health Organization (WHO), which said the new definition was "too narrow".
WHO chief Tedros Adhanom Ghebreyesus said the organisation was continuing to "ask China for more rapid, regular, reliable data on hospitalisation and deaths, as well as… viral sequencing".
Beijing, however, has insisted it has been transparent with the international community about its data, urging the WHO to "uphold a scientific, objective, and just position".
Elderly at risk
Health officials said Saturday that the average age of those who had died was 80.3 years, with more than 90% of fatalities above 65 years old.
Most suffered from underlying conditions, they said.
Millions of the elderly in China are not fully vaccinated, with President Xi Jinping's government criticised for not prioritising immunisation campaigns among the country's most vulnerable citizens.
Officials also suggested on Saturday that the peak of the current wave might have passed.
Just under 2.9 million patients visited fever clinics on December 23, they said, but the figure had dropped to 477,000 nationwide on January 12.
They said the number of severely ill patients in hospitals was still high but that the peak appeared to have been in early January.
The priority, they said, was to monitor the situation in rural areas and focus on early detection and treatment for the most vulnerable.
Iran executes accused British spy by hanging: judiciary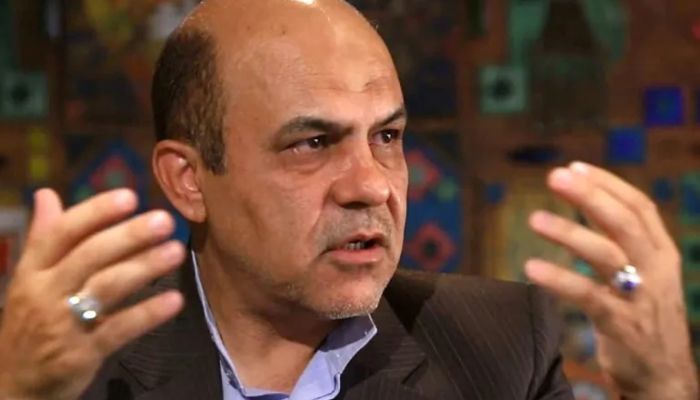 TEHRAN: Iran on Saturday executed former top defence official and dual British national Alireza Akbari, who was accused of spying for UK intelligence, the judiciary reported.
Akbari was executed after being sentenced to death for "corruption on earth and harming the country's internal and external security by passing on intelligence", the judicial news agency Mizan Online reported.
"The actions of the British spy service in this case have shown the value of the convict, the importance of his access and the enemy's trust in him," it added.
Britain has demanded that Tehran halt what foreign minister James Cleverly has called a "politically motivated" execution.
On Thursday, state media had reported that 61-year-old Akbari had held high positions in the country's defence establishment.
His posts included "deputy minister of defence for foreign affairs" and a position in the "secretariat of the Supreme National Security Council."
Akbari had also been an "adviser to the commander of the navy" as well as "heading a division at the defence ministry's research centre".
In a video published by Iranian media, Akbari is seen apparently talking about his contacts with Britain.
He also says he was questioned by the British about Iran's top nuclear scientist Mohsen Fakhrizadeh, assassinated in November 2020 in an attack that Tehran blames on arch-foe Israel.
Akbari, a veteran of the Iran-Iraq war that raged from 1980-1988, was arrested sometime between March 2019 and March 2020, state media said.
Mizan, citing a statement from Iran's intelligence ministry, had said earlier this week that Akbari became a "key spy" for Britain's Secret Intelligence Service, more commonly known as MI6, due to "the importance of his position".
In February 2019, the official government newspaper Iran published an interview with Akbari, whom it identified as a "former deputy defence minister" during the 1997-2005 presidency of Mohammad Khatami.
In early December, Iran executed four people accused of working with Israeli intelligence, Mizan said at the time.
Iran hanged them four days after the Supreme Court upheld their death sentence for "their intelligence cooperation with the Israel regime and kidnapping", Mizan reported.
Akbari's execution comes as Iran has been rocked by protests sparked by the September 16 death of Mahsa Amini, a 22-year-old Iranian Kurd, after she was arrested for allegedly violating the Islamic republic's strict dress code for women.
Iran's judiciary has confirmed that 18 people have been sentenced to death in connection with the protests, according to a count compiled by AFP from official announcements.
Of these, four have been executed, sparking an international outcry.
Fresh cyclone hits California after historic storms kill at least 17
MONTECITO -A major cyclone hit the US state of California Wednesday with up to seven inches (18 centimetres) of rain, the National Weather Service said, after tens of thousands of people were placed under evacuation orders due to a barrage of storms that killed at least 17 people. On Tuesday, torrential downpours caused flash flooding, closed key highways, toppled trees and swept away drivers and passengers — including a five-year-old boy who remains missing in central California. Around 66,000 homes and businesses in the most populous US state were without power early on Wednesday, according to tracking site Poweroutage.us. The new storm will hit northern California and is forecast to bring several more feet of snow to the Sierra Nevada mountains, the NWS said. The NWS described an "unrelenting series of atmospheric river events" that is the most powerful storm system since 2005. "An enormous cyclone rotating well off the West Coast will bring the next round of heavy precipitation and gusty winds (on Wednesday), this time targeting northern California," the service's latest advisory said. California Governor Gavin Newsom said at least 34,000 people had been told to flee the storms, with more danger expected.
Economy (World)
GLOBAL INDICES AS OF 15-Jan-2023
Pakistan
Politics
Voting underway for much-awaited Karachi, Hyderabad LG polls sans MQM-P
KARACHI/ ISLAMABAD: The polling for much-awaited local government (LG) elections in Karachi and Hyderabad Divisions is underway. The polling began at 8am and will go on till 5pm.
This is the second phase of Sindh's LG polls which is being held in seven districts of Karachi and nine districts of the Hyderabad division, with over 3.4 million people exercising their right to vote to elect their local governments.
The grass-root level polls are finally taking place after several delays, postponements and uncertainty for one reason or another over a period of two-and-a-half years. However, Muttahida Qaumi Movement-Pakistan (MQM-P), which is one of the most popular parties in the two cities boycotted the election as their demand of holding the LG polls on new voter lists wasn't fulfilled.
While the polling process went smoothly and peacefully so far in the two divisions, a clash took place between the workers of PPP and Grand Democratic Alliance (GDA) at a polling station of ward 9 in the New Saeedabad's UC Bhalendo Kaka of Matiari District.
Police said that the clash took place on the issue of vote casting, after which polling was stopped.
Imran, Elahi to deliberate on caretaker CM nominees today: Fawad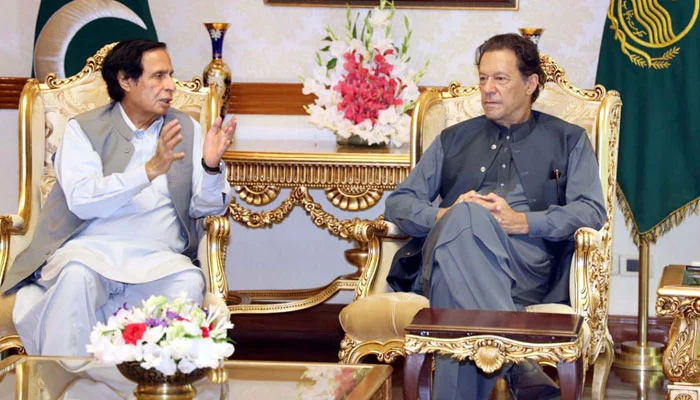 LAHORE: Pakistan Tehreek-e-Insaf (PTI) chief Imran Khan will consult Pakistan Muslim League-Quaid (PML-Q) leader Parvez Elahi on the names for interim chief minister's (CM) position in Punjab, PTI leader Fawad Chaudhry said on Sunday.
Taking to Twitter, the former information minister said that both the CM and the leader of the opposition should name an interim CM with consensus under Article 224 of the constitution.
LAHORE: Pakistan Tehreek-e-Insaf (PTI) chief Imran Khan will consult Pakistan Muslim League-Quaid (PML-Q) leader Parvez Elahi on the names for interim chief minister's (CM) position in Punjab, PTI leader Fawad Chaudhry said on Sunday.
Taking to Twitter, the former information minister said that both the CM and the leader of the opposition should name an interim CM with consensus under Article 224 of the constitution.
Karachi braves coldest morning of the year as cold spell intensifies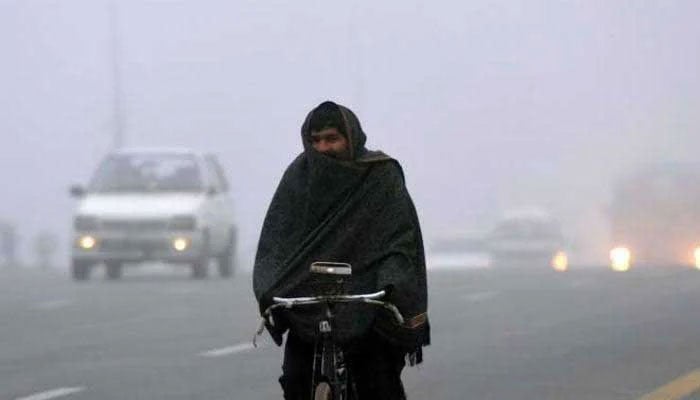 Weather analyst Jawad Memon says mercury dropped as low as 4.5°C in northern parts of Karachi 
While the ongoing spell of chilly weather intensifies, Karachi on Sunday braved the coldest morning of the year as the mercury dropped below 4.5 degrees Celcius.
With the chilly winds sweeping across the port city, Pakistan Meteorological Department (PMD) had alerted the Karachiites to be prepared for the weather to get even chillier, forecasting the cold wave to become more intense from Saturday night.
As per the Met department, the lowest temperature was recorded at 6°C in Karachi but weather analyst Jawad Memon claimed that the mercury dropped as low as 4.5°C in the northern parts of the city.
Meanwhile, the level of humidity in the atmosphere was recored at 50% and north-eastern winds blew at the pace of 10 to 12 kilometres per hour.
The national weather forecasting centre said that the weather will remain cold and dryduring the next 24 hours.
As per the Met Department, the current cold wave will continue till January 16, during which the mercury is likely to drop as low as 3 degrees Celsius.
Karachi and Sindh are witnessing a spell of chilly weather under the influence of a westerly system that entered the province via Balochistan, the PMD said last week.
As per PMD's weekly weather outlook, cold and dry weather is expected in most parts of the country, with foggy and snowy weather in specific areas, throughout the week.
"Mainly cold and dry weather is expected in most parts of the country, while very cold in upper parts and north Balochistan. Frost is likely in Pothohar region, Kashmir and upper Khyber Pakhtunkhwa during morning hours. Foggy condition is likely in upper Sindh, Punjab and plain areas of Khyber Pakhtunkhwa," the outlook stated.
Earlier, the Met department also forecast cold and dry weather in most parts of the country and cloudy weather in western and upper districts.
The PMD said that snowfall has stopped in Muree but the intensity of the weather remains the same. The citizens face inconvenience due to water freezing within the pipelines at the hill station, which is a popular tourist spot in winter.
In Punjab, M2 Motorway has been closed for traffic from Lahore to Khanqah Dogran as fog continues to blanket different cities in the province. The motorway police closed traffic from Faizpur to Jaranwala and M11 from Lahore to Sambaryal.
JI, PML-N, PPP, PTI ask MQM-P to reconsider boycott decision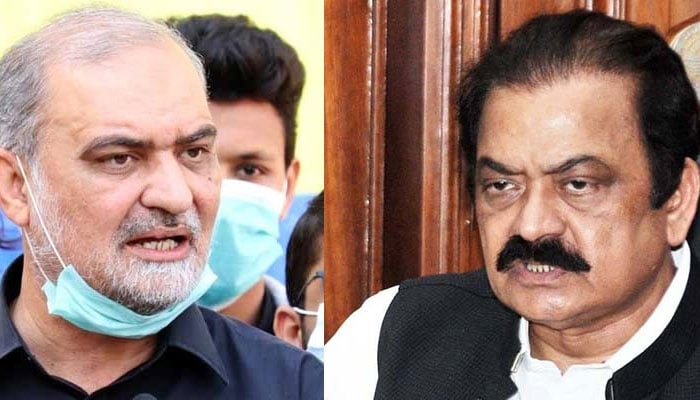 The Muttahida Qaumi Movement-Pakistan (MQM-P) was urged by a number of political parties, including its main allies, early on Sunday to reconsider its decision to boycott the second round of the local government (LG) elections, which are set to take place today in a number of Sindh districts as well as in the Karachi and Hyderabad divisions.
Hours before the polls were set to take place, MQM-P Convener Khalid Maqbool Siddiqui announced boycotting the "already rigged" polls after his party held marathon consultations with different stakeholders.
The party's statement came after it had demanded fresh delimitation before holding the local body elections, and despite the Sindh government's announcement to delay the polls, the Election Commission of Pakistan (ECP) insisted that they go ahead — on January 15 — without further interruption.
In a press conference, Jamat-e-Islami (JI) Karachi Emir Hafiz Naeem-ur-Rehman said that the MQM-P should have gone ahead and contested the LG elections.
"Every political party has reservations. Jamaat also has reservations about the delimitation of constituencies, voters' lists, and census in Sindh," the JI leader said.
However, he noted that the MQM-P was involved in the approval of the census during the Pakistan Tehreek-e-Insaf (PTI) government. But he added that now, it is incumbent upon the government and the ECP to ensure that elections are held peacefully.
Rehman censured the MQM-P and said the party gets upset when it faces failure "in its bargain". "We would acknowledge that the party is strong if they had left the government."
"It is my desire that the MQM-P should join the electoral arena so that it knows where it stands today," he said, adding that the party's workers are not standing by it.
Rehman also emphasised that the JI would emerge as a major party in Karachi. The party will form the local government and take everyone along after success in the elections, he said.
PML-N leader and Interior Minister Rana Sanaullah Khan regretted the MQM-P's decision to boycott the elections. However, he said the party is justified in its decision, he said.
In getting their demands met, the MQM-P struggled continuously and they also convinced the Pakistan Peoples Party (PPP) with arguments in their case, he said. PPP leader Asif Ali Zardari also conceded the legitimacy of their demands and directed his party to cooperate with the party, Sanaullah said.
The federal minister also criticised the ECP, saying it had failed to fulfil its duty when one union council was formed with 90,000 voters on the list and the other with only 15,000 of them.
Muttahida's decision to withdraw from the elections has "discredited" the electoral process, he said. Now, local body elections "lack the credibility and democratic values they should have", he explained.
Pakistan Tehreek-e-Insaf (PTI) Sindh President Ali Zaidi took a jibe at the MQM-P's decision and said the party would not quit the government. He said that the MQM-P had a plausible excuse to boycott the elections.
The PTI leader added: "We had already said that the MQM-P would boycott the elections. The party does not have candidates to field in the elections."
Pakistan Peoples Party (PPP) leader and Sindh Information Minister Sharjeel Inam Memon expressed regret over the MQM-P's decision and said his party wanted the MQM-P to contest elections.
He called on the party to reconsider its decision, saying that the PPP tried its utmost to address the reservations of the MQM-P.
Imran Khan wants PM Shehbaz to take trust vote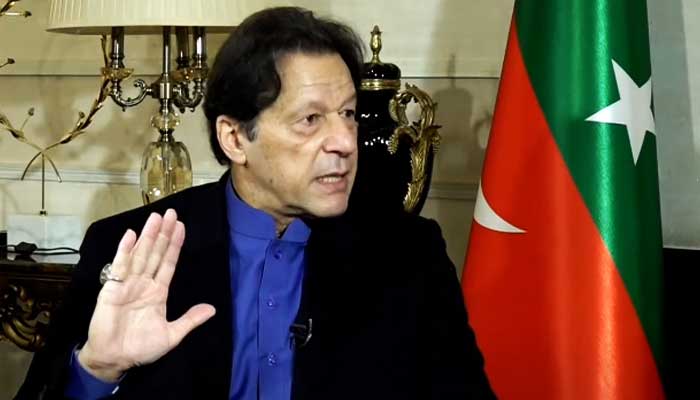 In a retributive attempt to bring down the Pakistan Democratic Movement-led government in the centre, Pakistan Tehreek-e-Insaf (PTI) Chairman Imran Khan Saturday insisted that Prime Minister Shehbaz Sharif will have to take a vote of confidence.
Khan's comments came at a time when the PDM faces resentment from its coalition allies Muttahida Qaumi Movement-Pakistan (MQM-P).
The party has threatened to leave the federal government following their "unaddressed" reservations in the local body polls being held in Karachi and Hyderabad on January 15 (Sunday). MQM-P's votes will be crucial to help the incumbent prime minister continue his term in office.
However, in a bid to keep them in the alliance, PM Shehbaz, Pakistan Peoples Party (PPP) Co-chairman Asif Ali Zardari, and Pakistan Democratic Movement (PDM) chief Maulana Fazlur Rehman had assured redressal of MQM-P's grievances.
Against the backdrop of the recent political developments in the country, Khan — while speaking in an interview with a private news channel — said: "PTI has passed the test. Now, Shehbaz Sharif will be fully tested."
Now it's for Shehbaz to take trust vote: Imran Khan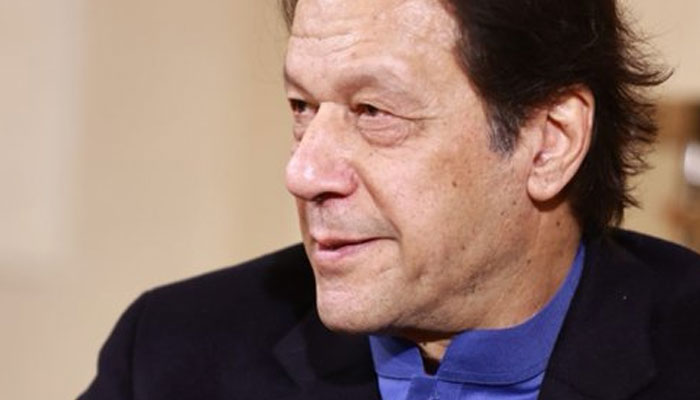 ISLAMABAD/LAHORE: Pakistan Tehreek-e-Insaf (PTI) Chairman Imran Khan Saturday said that Prime Minister Shehbaz Sharif will be "tested" through a confidence vote in a tit-for-tat move similar to the one he himself had faced as the premier in April last year.
Speaking to a private news channel, Imran said that Shehbaz had tested the PTI so now the party would turn the tables on the prime minister.
He said that he would give Shehbaz so much tension that the PM will have to take sleeping pills. But the PTI chairman did not reveal his plans.
Imran said that they would dissolve the Khyber Pakhtunkhwa Assembly within a week after dissolution of the Punjab Assembly.
The PTI chairman further said that the party would hash out the details of the move in a party meeting on Sunday and carry out full planning for not only the trust vote but also other plans.
He said that the Pakistan Democratic Alliance and the government do not understand that the time has changed.
Referring to the recent vote of confidence taken by Punjab Chief Minister (CM) Pervaiz Elahi, Imran Khan lauded PMLQ leader Moonis Elahi for 'working hard' at the last moment to achieve the required numbers.
He said that ministers from Sindh came along Pakistan Peoples Party (PPP) co-Chairman Asif Ali Zardari to buy PTI parliamentarians. "Our MPs were also receiving calls from unknown numbers. They were being told that Imran Khan was not going to come to power."
Imran said that establishment tried to break us. "Where the establishment stands, Punjab stands there. It never happened that Punjab stood against the establishment. The real change happened when Punjab stood against the establishment," he said.
He said that the sacrifice Pervaiz Elahi gave has been much appreciated in the PTI. He said that they were suggesting Pervaiz Elahi to merge his party with the PTI.
He said that in upcoming polls only PTI ticket will win, so it was also in the PMLQ interest.
He said that there was a need of strong government which can take difficult decisions.
Imran said that "those who were doing political engineering; they are uniting the Muttahida Qaumi Movement; asking Balochistan Awami Party (BAP) to join Pakistan Peoples Party (PPP); bringing PPP to south Punjab; Jamiat Ulema-e-Islam being backed in the KP, and in Punjab MPs are being asked to join Pakistan Muslim League-Nawaz (PMLN) saying that Imran Khan's name has been crossed."
He said that Sheikh Mujibur Rahman name was also crossed and the country had gone to the dogs. He said that Karachi was destroyed in an attempt to sabotage the PPP by creating the MQM. He said that Nawab Akbar Bugti's name was crossed and Balochistan has never been normal since then. "You destroy your own country by putting a cross on name," he said.
He said that Pakistan needs a stable government but engineering is being done to bring an unstable one.
Coming to the PDM government he said that such powerless government cannot come, adding that they cannot unite until an order comes from the GHQ. He said the government cannot take a single dicision and that all were making money.
About assassination attempt on him, Arshad Sharif murder case, Azam Swati and Shahbaz Gill episodes, Imran said that "if you do this your country and no judicial institution budges on this. Your courts do not protect your fundamental rights, then there is no difference between a banana republic and this [country]."
He said that all state institutions will have to join to cope with the current situation.
The PTI chief said that establishment's and his interests are same. If the country goes down like Sri Lanka or Egypt, it will be a loss for the establishment
He said that if our security was compromised like those of Sri Lanka and Egypt then this country would break.
He said that for reconciliation they should tell Azam Swati that they have done wronf and they apologise for that. "They should tell me that they tried to kill me and they apologise for that. They should ask Shahbaz Gill . . . we are ready to forgive them."
He said that thrashing and threaten people was a negative role of establishment, and in this way country is being turned into a banana republic. He said that establishment should play a positive role by establishing rule of law.
The PTI chief said that he was not talking about institutions; he was talking about individuals responsible for the situation.
He said that establishment should apologise first and then move forward. He said that they should do positive things instead of bring out deep fake videos.
He said that those people haven't learnt any lesson from the history, adding that this political engineering has destroyed the country. Imran advised them to think about the country, not their petty interests.
He said that they should only hold free and fair elections.
He said that no one has trust in the current Election Commission of Pakistan. He said that ECP's "wrong decisions: have been turned down by the courts. He alleged that the ECP was working on an agenda.
Coming to the progress on economy in the PMLN governments in the past, Imran said that Ishaq Dar bankrupted the economy in 1999 and 2018. He said that there was zero increase in exports during the PMLN governments.
During today's interview, Imran Khan claimed that former army chief General (retd) Qamar Javed Bajwa had approached him through army officers for the extension, adding that he had never thought about extending the tenure of former army chief.
The former premier further said that his party's senior leaders and two army officers convinced him to grant extension to the ex-army chief.
"They all convinced me for extension but the final convincing argument presented by one army officer was that Gen Bajwa was saying that politics will start against Bajwa and he will face difficulties if not granted extension," he remarked.
Imran said he told the "six witnesses" that giving extension to then army chief was against his "instinct"
Meanwhile, President Arif Alvi said that he will follow the Constitution if asked to take a "vote of confidence" from PM Shehbaz.
Arif Alvi said the Constitution has clearly mentioned the way forward in such situations.
"This is speculation that they (PTI) will ask [me to ask PM Shehbaz to take a confidence vote] and I will do it," he said. "Whatever the Constitution says will be the way forward."
He said that if the president thinks that the legislature does not have confidence in the government, then he can ask for a vote of confidence.