World
Politics
India 'blocks' videos, tweets sharing BBC documentary on Modi
The Indian government has allegedly forced Twitter and YouTube to take down links to a BBC documentary about the 2002 Gujarat riots and Prime Minister Narendra Modi, according to local Indian media.
Several tweets and YouTube videos from the documentary "India: The Modi Question" are no longer viewable on both social media platforms.
The Information and Broadcasting (I&B) Ministry reportedly gave the two social media moguls instructions to block the first episode of the BBC documentary a day after British Prime Minister Rishi Sunak distanced himself from the series, declaring that he "doesn't agree with the characterisation" of his Indian counterpart in the UK's parliament by Pakistan-origin MP Imran Hussain, according to NDTV sources.
According to the sources, India instructed Twitter to delete more than 50 tweets regarding the documentary.
One of the opposition figures whose tweet about the documentary was deleted by Twitter was Trinamool Congress MP Derek O'Brien.
"Censorship. Twitter has taken down my tweet about the BBC documentary. It received hundreds of thousands of views. The one-hour BBC documentary exposes how PM hates minorities," O'Brien said.
According to those with knowledge of the situation, the I&B Ministry used emergency powers granted under the Information Technology Rules, 2021, to compel the removal of the links, and both YouTube and Twitter have agreed to comply.
India has referred to the film as "propaganda," saying it lacks objectivity and exhibits a colonial mentality.
According to insiders, the federal government has also ordered Twitter and YouTube to remove any new links to the documentary that are posted or tweeted.
Sources have said that after closely examining the documentary, officials from several ministries, including home and foreign in addition to I&B, concluded that it was an attempt to undermine the Supreme Court's authority and credibility, sow discord among Indian communities and make unproven claims about the actions of foreign governments in India.
A while ago, in reference to the same riots that the BBC produced a programme about, Foreign Minister Bilawal Bhutto-Zardari referred to Modi as the "butcher of Gujarat." He criticised India's part in encouraging terrorism in Pakistan and claimed that terrorist groups here are supported by the neighbouring nation.
Interestingly, no proof of misconduct by PM Modi, who was the Chief Minister of Gujarat when the riots started in February 2002, was discovered by an investigation ordered by the Supreme Court.
Netizens have spoken against censorship.
British PM fined for not wearing seatbelt in car video
LONDON: British police on Friday fined Prime Minister Rishi Sunak for failing to wear a seatbelt in a moving car while filming a social media video.
Lancashire Police said in a Twitter statement not directly naming Sunak: "We have today issued a 42-year-old man from London with a conditional offer of fixed penalty."
A fixed penalty means Sunak can pay a fine to avoid a court hearing.
Downing Street said in a statement that Sunak "fully accepts this was a mistake and has apologised".
"He will, of course, comply with the fixed penalty," it said.
The BBC reported that the fine for not wearing a seat belt as a car passenger would be £100 ($124). If the case went to court, Sunak could pay £500.
In Thursday's video, produced for distribution on Sunak's social media channels, the beltless Conservative leader speaks from the back seat of a moving car about his policies for boosting growth during a trip to Lancashire in England´s north.
Sunak apologised for an "error of judgement" soon after the video came out on Thursday, according to Downing Street, and it has been removed from Instagram.
Sunak's transportation habits were already a talking point in the United Kingdom.
His political rivals have taken aim at his use of a private jet to make multiple short flights in recent days.
This is not the first time Sunak has been slapped with a police fine.
He was fined while serving as Chancellor of the Exchequer for attending a Downing Street party in June 2020 that violated the government´s rules on social distancing.
France gripped by strikes over Macron's pension reform plan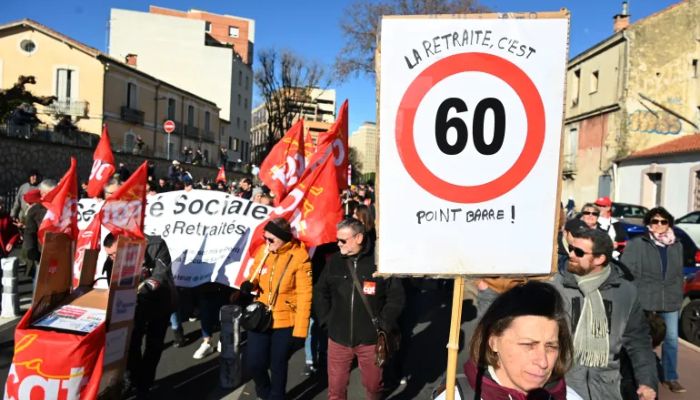 PARIS: Strikes crippled much of France's public transport on Thursday as protesters came out in force against a deeply unpopular pensions overhaul, with schools and media also heavily affected.
Presented by President Emmanuel Macron's government last week, it would raise the retirement age for most from 62 — among the lowest in the EU — to 64. It would also increase the years of contributions required for a full pension
France's trade unions called for a mass mobilisation, the first time they have united since 12 years ago when the retirement age was hiked from 60 to 62. The unions are hoping for over a million demonstrators in more than 200 cities across France.
But French media have reported that police had prepared for 550,000 to 750,000 protesters, including 50,000 to 80,000 in the capital. Macron was not in France on Thursday. At a French-Spanish summit in Barcelona, he defended what he called a "fair and responsible reform", and said he hoped the protests would not derail into "violence".
In Paris, sanitation worker Hamidou, 43, was among thousands who gathered to demonstrate. "Macron wants us to die on the job," he said. "We get up very early. Some colleagues wake up at 3 am. Working until 64 is too much."
Nearby, 15-year-old Charlie Perrin decried an ever-retreating retirement age. "The way things are going, we'll be almost unable to walk or live by the time we're given the right to retire," she said.
Almost one public sector worker in three was on strike by midday, the government estimated. In the northwestern region of Brittany, carpenter and roofer Laurent Quere, 42, said he was fiercely opposed to having to work longer.
"What client in their right mind would employ us on a work site aged 64?" he said. The strikes disrupted public transport in the capital, with one metro line closed and others running less frequently than usual, as many overland trains were cancelled throughout France.
Many parents were looking after their children as some 40% of primary school teachers and more than 30% in the secondary system walked out, according to official estimates. Unions put strike participation much higher, at 70% and 65% respectively.
Strikers at state-owned energy provider EDF said they had lowered electricity output by 7,000 megawatts, while grid operator RTE put the figure at 5,000 MW — enough to power two cities the size of Paris. But the CGT union federation said the reduction would have "no impact on users".
Philippe Martinez, head of the hard-left CGT union, told broadcaster Public Senat earlier Thursday the planned pension reform "bundles together everyone´s dissatisfaction" with the government, and that the rare, united front among worker representatives showed "the problem is very serious".
"This will be a big day of mobilisation, especially with all the unions on the same page," Martinez said. "We all agree that the reform is unjust." Transport Minister Clement Beaune has warned it would be "a hellish Thursday", urging all those who can to work from home.
With Paris metros and buses in disarray, basketball fans could encounter trouble as they try to reach the sold-out NBA Paris Game between the Detroit Pistons and Chicago Bulls in the northeast of the city in the evening.
Opinion polls show that around two-thirds of French people oppose raising the retirement age, a move that comes amid high inflation and with the country still recovering from the COVID-19 pandemic's economic impact.
Macron's last attempt at pension reform in 2019, aborted a year later when COVID-19 hit Europe, prompted the longest strike on the Paris transport network in three decades.
The 45-year-old centrist vowed to press ahead with plans to push back the retirement age during his successful re-election campaign last year, pointing to forecasts that the system could fall into deep deficits at the end of the decade.
Race on to replace Ardern as New Zealand prime minister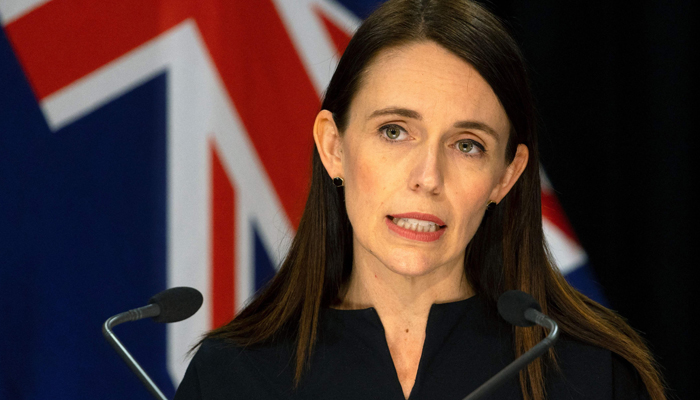 WELLINGTON: Jacinda Ardern's shock resignation sparked a push on Friday for New Zealand to choose its first Maori prime minister, as a small pack of candidates emerged for the top job.
Ardern, a global figurehead for progressive politics, stunned New Zealand on Thursday by announcing her abrupt exit from office, less than three years after securing a second term in a landslide election win.
The 42-year-old — who steered the country through natural disasters, the Covid pandemic, and its worst-ever terror attack — said she no longer had "enough in the tank".
Ardern resigned with no clear successor and her ruling Labour Party is now scrambling to settle on a replacement.
Labour members of parliament will try to elect the next prime minister on Sunday, with the winning candidate needing two-thirds of the vote.
If that does not happen, it will become a drawn-out contest involving rank-and-file party members and affiliated unions.
Chris Hipkins, 44, is the early frontrunner after Ardern's deputy Grant Robertson swiftly ruled himself out of the race.
Other names in the mix are Justice Minister Kiri Allan, one of Labour's senior Maori MPs, and Immigration Minister Michael Wood.
None of the three has so far confirmed they will contest the ballot.
Maori prime minister?
Allan, a former commercial lawyer who entered parliament in 2017, has been touted as possibly New Zealand's first Maori prime minister.
She was forced to take leave from parliament in April 2021 after she was diagnosed with stage 3 cervical cancer but returned to work just three months later.
Labour's 15-member Maori caucus is expected to have a significant say in picking the next leader.
About 17% of New Zealand's population of five million was identified as Maori in the country's latest census.
"Obviously we'd love one day for there to be a Maori prime minister," said influential Labour minister Kelvin Davis.
Willie Jackson, a former co-chair of Labour's Maori caucus, said it was hugely important to be involved in those discussions.
"We're talking about the prime minister of our nation, so we want to play a part," he said.
Te Pati Maori, also known as the Maori Party, contests the specially reserved Maori electorates. It also said it was time for a prime minister of Maori descent.
"Anything less will be taking Aotearoa (New Zealand) backwards from Jacinda Ardern," co-leaders Debbie Ngarewa-Packer and Rawiri Waititi said in a statement.
Slept well
The high-profile Hipkins has handled the tough portfolios of COVID-19 response, police and education, and is seen as a safe pair of hands.
Political commentator Josie Pagani has described him as "sensible, likeable, tough and capable".
Wood is the third candidate to emerge so far.
The 42-year-old was responsible for lifting New Zealand's minimum wage and has considerable backing in the union movement.
A new opinion poll released on Friday, but conducted before Ardern's announcement, showed her government would struggle to hold power.
Ardern said her decision to step down was "tinged with sadness" but she had "slept well for the first time in a long time".
Political commentators have lined up to condemn the social media abuse that was increasingly directed at Ardern before her resignation.
Former New Zealand Prime Minister Helen Clark said Ardern had "faced a level of hatred and vitriol" that was "unprecedented in our country".
A New Zealand pub apologised on Friday after designing a "saying goodbye to Jacinda" poster with violent imagery.
Sister Andre: Oldest person in the world passes away at 118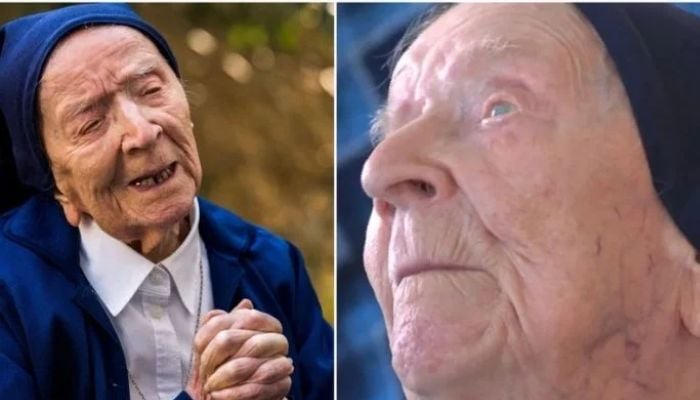 MARSEILLE: The oldest person in the world, French nun Lucile Randon, has died aged 118, a spokesperson told AFP on Tuesday.
Randon, known as Sister Andre, was born in southern France on February 11, 1904, when World War I was still a decade away.
Randon was born in the year New York opened its first subway and when the Tour de France had only been staged once.
She grew up in a Protestant family as the only girl among three brothers, living in the southern town of Ales.
One of her fondest memories was the return of two of her brothers at the end of World War I, she told AFP in an interview on her 116th birthday.
Economy (World)
GLOBAL INDICES AS OF 22-Jan-2023
Pakistan
Politics
Pakistan deplores 'abhorrent' desecration of Holy Quran in Sweden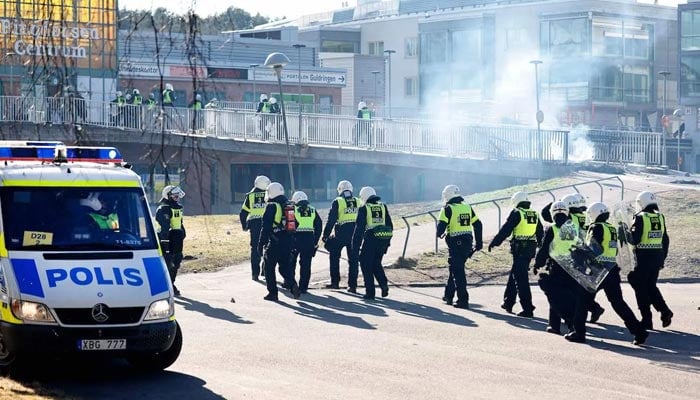 Türkiye, several Arab countries including Saudi Arabia, Jordan, Kuwait, etc denounce Islamophobic act
Pakistan Saturday vehemently deplored the 'abhorrent and Islamophobic' act of the desecration of the Holy Quran in Sweden by a hardline Swedish-Danish politician Rasmus Paludan, stressing that the move hurt the sentiments of 1.5 billion-strong Muslim community across the globe.
Paludan, leader of the Danish far-right party Stram Kurs (Hard Line), burned the Holy Quran outside the Turkish Embassy in Stockholm on Friday, which immediately sparked condemnations from Muslim countries across the world, including Pakistan.
Türkiye and several Arab countries including Saudi Arabia, Jordan, and Kuwait denounced the act.
"Saudi Arabia calls for spreading the values of dialogue, tolerance, and coexistence, and rejects hatred and extremism," the Saudi Foreign Ministry said in a statement.
The move has drawn severe criticism from Türkiye as well, with Ankara calling off a visit by Sweden's defence minister and mentioning that "it's a racist action, it's not about freedom of expression".
In its statement, Pakistan's Foreign Office said that this senseless and provocative Islamophobic act hurts the religious sensitivities of billions of Muslims around the world.
Such actions, the ministry said, were not covered under any legitimate expression of the right to freedom of expression or opinion — which carried responsibilities under international human rights law, such as the obligation not to carry out hate speech and incite people to violence.
"Islam is a religion of peace, and Muslims, including in Pakistan, believe in respecting all religions. These principles must be supported by all," the Foreign Office said.
The ministry called upon the international community to show a common resolve against Islamophobia, xenophobia, intolerance, and incitement to violence on the basis of religion or belief, and work together for promoting inter-faith harmony and peaceful coexistence.
Pakistan's concerns are being conveyed to the authorities in Sweden, it said, urging them to be mindful of the sentiments of Muslims and take steps to prevent Islamophobic acts.
Paludan, who also has Swedish citizenship, has held a number of demonstrations in the past where he has burned the Holy Quran.
The permit that Paludan obtained from police says his protest was held against Islam, and what it called Turkish President Tayyip Erdogan's attempt to influence freedom of expression in Sweden.
In April last year, Paludan's announcement of a Holy Quran burning "tour" for the holy month of Ramadan sparked riots across Sweden.
Imran Khan says Gen Bajwa 'changed' post extension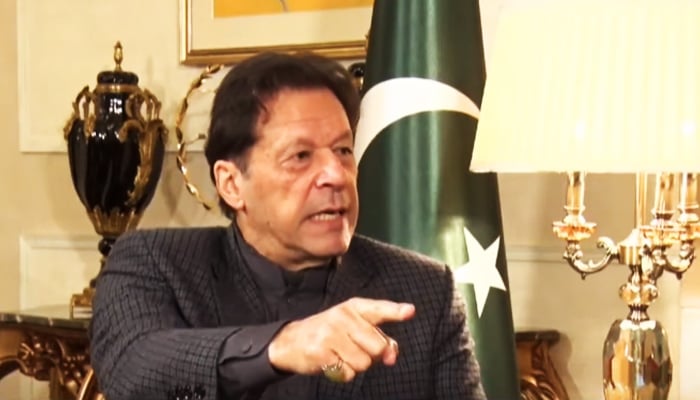 Former army chief General (retired) Qamar Javed Bajwa's behaviour changed after he got an extension in tenure as the military's head, Pakistan Tehreek-e-Insaf Chairman Imran Khan said Saturday.
The deposed prime minister, while speaking in an interview with a private news channel, said that the former army chief compromised with the Sharifs — Pakistan Muslim League-Nawaz supremo Nawaz Sharif and Prime Minister Shehbaz Sharif.
"General Bajwa changed after the extension and compromised with the Sharifs. He decided, at that time, to give them the National Reconciliation Ordinance (NRO)."
Reiterating his claim about the ex-army chief hiring Hussain Haqqani — Pakistan's former ambassador to the United States of America — to topple Khan's government, the PTI chief said: "They hired Hussain Haqqani through the Foreign Office and we didn't know. They met Haqqani in Dubai and hired him in September 2021."
Khan added that the former diplomat began lobbying against him in the United States and promoted General (retd) Bajwa.
The ousted prime minister, who departed from office following a no-confidence motion last spring, linked the alleged cypher by US diplomat Donald Lu — which Khan claimed was part of a conspiracy to topple his government — was a result of the lobbying in America.
"Gen Bajwa would repeatedly tell us to focus on the economy and forget about accountability," Khan said.
The ex-prime minister said he hoped for the post-Bajwa establishment to be neutral but complained that "Mr X and Mr Y asserted their pressure in Punjab and threatened our people to join the PML-N."
Speaking about the attempted assassination attack on him, Khan said he knew that PM Shehbaz, Interior Minister Rana Sanaullah and a senior officer had planned the attack. "I knew that they plotted to attack me," he alleged.
Punjab caretaker CM
Speaking on the names proposed for the interim chief minister in Punjab, Khan said that his party and allies gave trustworthy names for the post in the province.
He also slammed the candidates named by the opposition claiming that one is Pakistan Peoples Party (PPP) Co-Chairman Asif Zardari's frontman, while the other is Shehbaz Sharif's.
"One name was involved in regime change against us. If the election commission appoints such a man, we won't accept it," the PTI chairman asserted.
Although the caretaker CM in Khyber Pakhtunkhwa has taken his oath, the opposition and government in Punjab are still at odds over the appointment. As a result of their persistent contention, the Election Commission of Pakistan (ECP) will now decide the matter.
'Pointless' local body polls
Terming the recently-held local body elections in Karachi as "pointless", Khan said: "Elections have not taken place in Karachi."
Complaining about the results of the polls, he asked how the people of Karachi could possibly elect the PPP. "Karachi's residents have great awareness; how can they elect PPP?"
In the local government elections held on January 15, the PPP emerged as the single largest party with 91 seats, while the Jamat-e-Islami trailed behind it with 88 seats as the second-biggest party. The PTI, meanwhile, stood third with 40 seats.
Khan, in his interview, also commented on the numerous problems in Sindh and said that the province's situation was "the worst" across the whole country.
"PPP's corruption has brought Sindh to ruins," he said.
The former premier termed the people of Sindh and Karachi as the most oppressed given the city's state and the delays in its progress. Khan said he knew he "had to" go to Karachi.
Commenting on "rampant corruption" in the country's sprawling metropolis, the PTI chief said that construction work in the city was slow because builders had to pay Rs30 million for each permit, which went to the "Zardari" system. "The builder told me so in front of the chief secretary".
Khan further lambasted the election commission for being "asleep" since it had failed to take concrete measures against the PPP for rigging the polls. "All parties insist that there was rigging," Khan said.
The former prime minister also dismissed the Toshakhana case by saying that the entire matter was being blown out of proportion.
"The government and the handlers together blew the Toshakhana case out of proportion. When we asked for others' Toshakhana records, we were told it's a secret," he said.
Mustafa urges stakeholders to rethink country's judicial system
Political "maverick" Mustafa Nawaz Khokhar on Saturday urged the stakeholders to rethink the judicial system to bring Pakistan out of the present mess.
Addressing a seminar in Quetta, Mustafa while reacting to protests in Gawadar by the local fishermen community said that peaceful protest is the constitutional right of every citizen, adding that our country is standing on the verge of a political breakdown because we have not learned any lesson in 75 years.
Mustafa while questioning stakeholders' intentions over Balochistan's issues said that solving the issues of the province is a cinch. "If lawmakers can come together to give an extension to former COAS in twelve minutes then why not for Balochistan?" asked Khokhar.
He added that the country is on a double-edged sword in the form of an economic and political lurch as political parties battle for personal interests by ignoring the country's prosperity.
Two cops martyred in Charsadda terrorist attack
Two police personnel were martyred in a terrorist attack in Khyber Pakhtunkhwa's Charsadda district on Saturday.
As per the details garnered, terrorists attacked the Dheri Zardad Police Post, wounding three policemen.
Soon after the attack, the police repulsed the sudden attack and compelled the terrorists to run away for their safety.
During the retaliation, three policemen, who were on duty, received bullet injuries and were rushed to District Headquarter Hospital for medical treatment. However, two of them succumbed to their wounds while one was under treatment.
The terrorists managed to flee the spot.
Hafiz Naeem sees JI's strong position for mayor slot
Jamaat-i-Islami's Karachi chief Hafiz Naeem ur Rehman on Saturday JI is in a strong position in the race for Karachi mayor.
The JI chief in a post-meeting media talk with Pakistan Tehreek-e-Insaf (PTI) leader Ali Zaidi said that the recent local body elections' result proved the masses' trust in JI, adding that despite they will respect for everyone's mandate but it must be at least legitimate. It is the responsibility of all political parties to protect the mandate of this city, said Naeem.
"I am thankful to Ali Zaidi and his entire team, for recognizing our mandate," added Hafiz Naeem.
While Ali Zaid said on the occasion that PTI and JI agreed to form a four-member committee to review form 11 and other elections issues.
The PTI leader maintained that Ali Zaidi said that PTI could have differences of opinion with JI but in his view differences are also a source of blessing. "I hope that we together will work for the betterment of Karachi."
Sheikh Rasheed raises alarm as ECP to name caretaker Punjab CM
Awami Muslim League (AML) chief Sheikh Rashid on Friday raised concerns as the ball to pick the caretaker Punjab chief minister is now in the court of the Election Commission of Pakistan (ECP).
The Punjab government and opposition have failed to reach an agreement on appointment of a caretaker chief minister as both sides have reservations on the nominees.
According to the Constitution, the electoral body will announce a name out of the four nominees sent by both sides within two days.
The government alliance has recommended Ahmad Nawaz Sukhera and Naseer Ahmad Khan, while the opposition has named Ahad Raza Cheema and Mohsin Naqvi for the position.
In a tweet, the former interior minister said the nation was aware of the unholy game being played to select the caretaker chief minister.
The prevailing situation had worsened to the point that it had become a matter of national security.
He said National Assembly Speaker Raja Pervaiz Ashraf had created another political crisis by accepting the resignations of the lawmakers. "Holding elections is tantamount to making thieves run," the senior politician said.
Fawad hopes ECP will pick 'suitable' Punjab caretaker CM
Pakistan Tehreek-e-Insaf (PTI) leader Fawad Chaudhry said he hopes that the Election Commission of Pakistan (ECP) instead of becoming front man for Sharifs and Zardari, would pick a suitable person for the slot of Punjab caretaker chief minister.
Taking to twitter, former information minister said the Article 224-A binds the electoral watchdog to pick the caretaker CM within two days. The ECP cannot add new names to the list provided by the parliamentary committee, he added.
In another tweet, the PTI leader said his party had no plans to challenge acceptance of its lawmakers' resignations. All PTI MNAs had resigned to pave way for general elections in the country, he added.
IMF mission likely to visit Pakistan this month as 'floundering' economy needs stimulus
A delegation of the International Monetary Fund (IMF) is expected to visit Pakistan in late January as the floundering economy of the South Asian country looks to the global lender for revival of the loan programme.
Reports citing sources at the Ministry of Finance said the IMF would share the schedule of his mission's visit to the country next week. The officials of the international lender are expected to hold meetings with the officials of ministries of finance, trade, power and industries. They would also visit the provincial capitals to review the economic situation.
The IMF mission, during his visit, would outline recommendations about ninth review the ninth review for the release of next tranche of loan pending since September last. The global lender would take a decision for releasing the funds in light of the recommendations.
It emerged a day earlier that Secretary Finance Hamed Yaqoob Shaikh has formally written to the IMF mission chief to visit Pakistan next week in a last resort to restart the much-needed loan programme.
The government, as per reports, has expressed willingness to implement on the four major conditions of the global lender for the revival of the loan programme as the foreign exchange reserves of the South Asian country continues to deplete, putting country's essential imports at risk and triggering a new wave of inflation.
The four major demands made by the IMF to revive the programme, include increase in gas and electricity prices, market-based exchange rate and additional taxes to cover the fiscal deficit.
An official told media that the government had completed working to implement the four IMF demands conveyed by the Fund officials in a meeting on the sidelines of the Geneva moot.
Another official said Pakistan was not in position to afford the failure in talks with the global lender as it could adversely affect the country.
The IMF approved seventh and eighth reviews together in August last and released more than $1.1 billion.